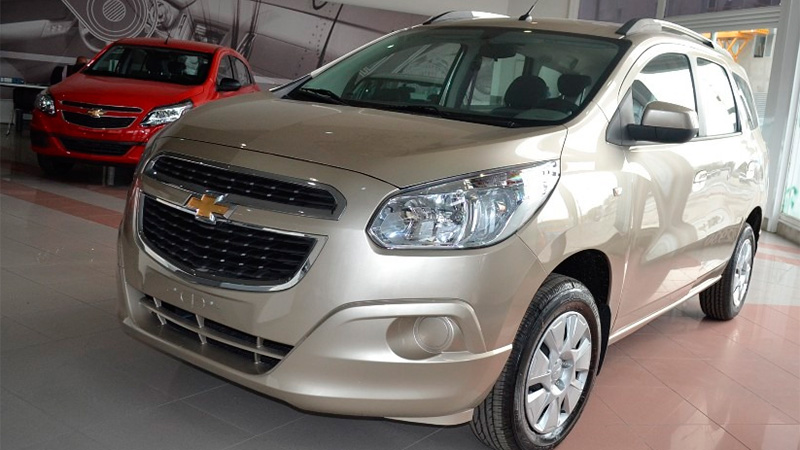 The car manufacturer General Motors increased the list prices of all its models by 23%, after a strong devaluation after the basic election.
General Motors said "to ensure that its Chevrolet dealer network continues to operate normally," said this increase.
"Given the news of suspension of vehicle sales, General Motors reports that it is maintaining sales as well as the entire Chevrolet network in that country," said the terminal.
"To provide certainty, he determined a 23% price increase as a result of exchange rate changes recorded on Monday 12 August," he added.
The company's sources said that although the correction is "aggressive, it is more limited than the depreciation incurred by the Peso on Monday."
They indicated that they were monitoring the situation and did not rule out applying new corrections, although there are currently no others in the folder.
The automaker considered it necessary that the dealer network should not stop the sale.
The company said that apart from its models, they have different origins – Cruze is produced in the country, and the rest comes from Brazil, Mexico and the United States – everyone will receive the same price adjustment, because everyone uses the investment in dollars.
var magnificPopup = $.magnificPopup.instance;
(function(d, s, id, twid) {
var js, fjs = d.getElementsByTagName(s)[0];
// fb + common if (!d.getElementById(id)) { js = d.createElement(s); js.id = id; js.src = "http://connect.facebook.net/es_LA/sdk.js#xfbml=1&version=v2.9&appId=696163903740665"; fjs.parentNode.insertBefore(js, fjs); }
// +1 js = d.createElement(s); js.src = 'https://apis.google.com/js/plusone.js'; fjs.parentNode.insertBefore(js, fjs);
// tweet if (!d.getElementById(twid)) { js = d.createElement(s); js.id = twid; js.src = '//platform.twitter.com/widgets.js'; fjs.parentNode.insertBefore(js, fjs); }
}(document, 'script', 'facebook-jssdk','twitter-wjs'));