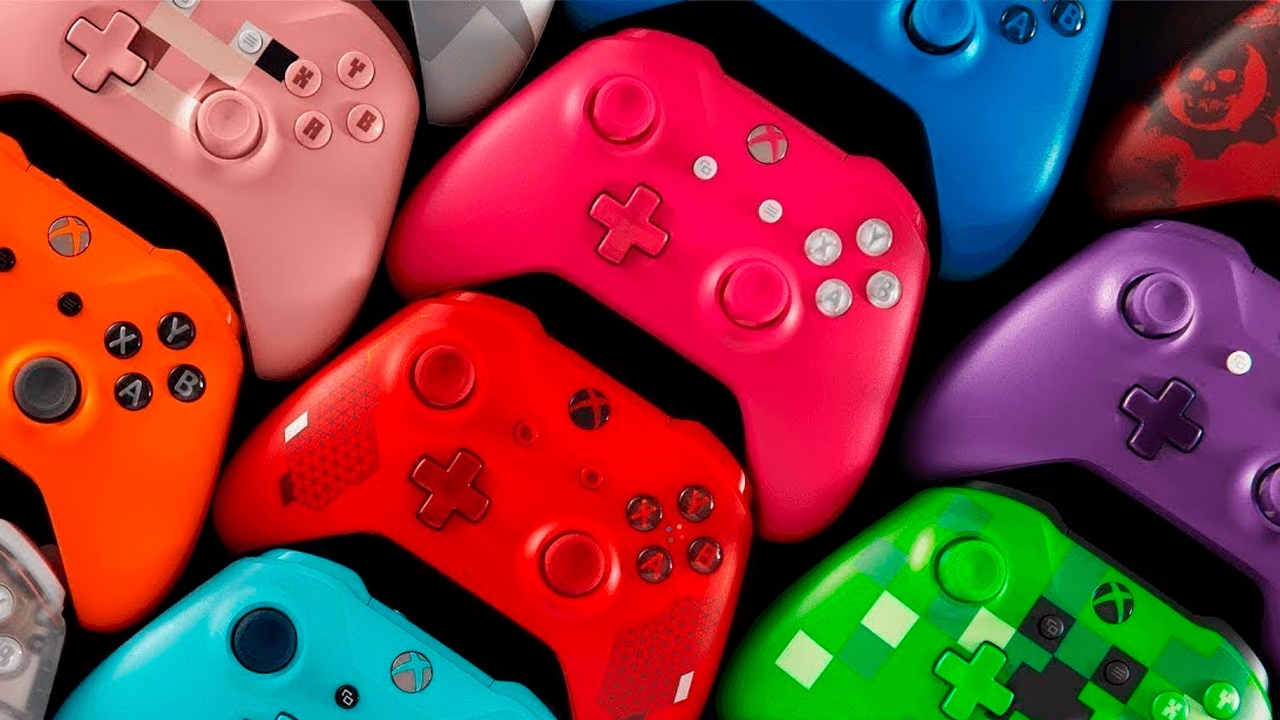 The service is currently in beta and English. In the future it will be extended to other languages.
Microsoft confirmed arrival Google Assistant on Xbox One beta. Although the service for now it's in english, the company has committed to adding new languages ​​in the future. The application allows you to record movies, take screenshots, turn off and on the system or put games in a simple way.
As the Xbox software manager explained, Harrison Hoffman, "The Google Assistant is launching today in the public beta for Xbox One. It is available to all English customers during the trial period. Google and Xbox are working together to extend language support before full launch at the end of this fall".
The alliance between Microsoft and Google Has a lot to do with the availability that has characterized Xbox for years by adding new ones voice tools to facilitate access to the system for all possible users. You can check how to enter the beta version of Google Assistant from official page from Microsoft.
More about: Xbox One. Google. Microsoft and Google Assistant.
var adUnits = [{'bids': [{'bidder': 'appnexus', 'params': {'placementId': '15051556', 'reserve': 0.5}}, {'bidder': 'rubicon', 'params': {'accountId': '11188', 'floor': 0.5, 'siteId': '240426', 'zoneId': '1205974'}}, {'bidder': 'criteo', 'params': {'zoneId': '1388788'}}, {'bidder': 'smartadserver', 'params': {'bidfloor': 0.5, 'domain': '//prg.smartadserver.com', 'formatId': '73987', 'pageId': '1045638', 'siteId': '285283'}}, {'bidder': 'ix', 'params': {'siteId': '345900', 'size': [970, 250]}}, {'bidder': 'ix', 'params': {'siteId': '345900', 'size': [980, 90]}}, {'bidder': 'ix', 'params': {'siteId': '345900', 'size': [970, 90]}}], 'code': 'dfp-masthead', 'mediaTypes': {'banner': {'sizes': [[970, 250], [980, 90], [970, 90]]}}}, {'bids': [{'bidder': 'appnexus', 'params': {'placementId': '15051576', 'reserve': 0.5}}, {'bidder': 'rubicon', 'params': {'accountId': '11188', 'floor': 0.5, 'siteId': '240426', 'zoneId': '1205976'}}, {'bidder': 'criteo', 'params': {'zoneId': '1388792'}}, {'bidder': 'smartadserver', 'params': {'bidfloor': 0.5, 'domain': '//prg.smartadserver.com', 'formatId': '73988', 'pageId': '1045638', 'siteId': '285283'}}, {'bidder': 'ix', 'params': {'siteId': '345901', 'size': [300, 600]}}, {'bidder': 'ix', 'params': {'siteId': '345901', 'size': [300, 250]}}, {'bidder': 'ix', 'params': {'siteId': '345901', 'size': [300, 300]}}, {'bidder': 'ix', 'params': {'siteId': '345901', 'size': [300, 100]}}], 'code': 'dfp-atf', 'mediaTypes': {'banner': {'sizes': [[300, 600], [300, 250], [300, 300], [300, 100]]}}}, {'bids': [{'bidder': 'appnexus', 'params': {'placementId': '15051597', 'reserve': 0.4}}, {'bidder': 'rubicon', 'params': {'accountId': '11188', 'floor': 0.4, 'siteId': '240426', 'zoneId': '1205978'}}, {'bidder': 'criteo', 'params': {'zoneId': '1388791'}}, {'bidder': 'smartadserver', 'params': {'bidfloor': 0.4, 'domain': '//prg.smartadserver.com', 'formatId': '73989', 'pageId': '1045638', 'siteId': '285283'}}, {'bidder': 'ix', 'params': {'siteId': '345902', 'size': [300, 600]}}, {'bidder': 'ix', 'params': {'siteId': '345902', 'size': [300, 250]}}, {'bidder': 'ix', 'params': {'siteId': '345902', 'size': [300, 300]}}, {'bidder': 'ix', 'params': {'siteId': '345902', 'size': [300, 100]}}], 'code': 'dfp-mtf', 'mediaTypes': {'banner': {'sizes': [[300, 600], [300, 250], [300, 300], [300, 100]]}}}, {'bids': [{'bidder': 'appnexus', 'params': {'placementId': '15051735', 'reserve': 0.3}}, {'bidder': 'rubicon', 'params': {'accountId': '11188', 'floor': 0.3, 'siteId': '240426', 'zoneId': '1206008'}}, {'bidder': 'criteo', 'params': {'zoneId': '1388790'}}, {'bidder': 'smartadserver', 'params': {'bidfloor': 0.3, 'domain': '//prg.smartadserver.com', 'formatId': '73990', 'pageId': '1045638', 'siteId': '285283'}}, {'bidder': 'ix', 'params': {'siteId': '345903', 'size': [300, 600]}}, {'bidder': 'ix', 'params': {'siteId': '345903', 'size': [300, 250]}}, {'bidder': 'ix', 'params': {'siteId': '345903', 'size': [300, 300]}}, {'bidder': 'ix', 'params': {'siteId': '345903', 'size': [300, 100]}}], 'code': 'dfp-btf', 'mediaTypes': {'banner': {'sizes': [[300, 600], [300, 250], [300, 300], [300, 100]]}}}, {'bids': [{'bidder': 'appnexus', 'params': {'placementId': '15051756', 'reserve': 0.2}}, {'bidder': 'rubicon', 'params': {'accountId': '11188', 'floor': 0.2, 'siteId': '240426', 'zoneId': '1206014'}}, {'bidder': 'criteo', 'params': {'zoneId': '1388796'}}, {'bidder': 'smartadserver', 'params': {'bidfloor': 0.2, 'domain': '//prg.smartadserver.com', 'formatId': '75104', 'pageId': '1045638', 'siteId': '285283'}}, {'bidder': 'ix', 'params': {'siteId': '345904', 'size': [980, 90]}}, {'bidder': 'ix', 'params': {'siteId': '345904', 'size': [970, 90]}}, {'bidder': 'ix', 'params': {'siteId': '345904', 'size': [728, 90]}}], 'code': 'dfp-footer', 'mediaTypes': {'banner': {'sizes': [[980, 90], [970, 90], [728, 90]]}}}] var PREBID_TIMEOUT = 2000; var pbjs = pbjs || {}; pbjs.que = pbjs.que || [];
pbjs.bidderSettings = { rubicon: { bidCpmAdjustment : function(bidCpm) { return 0.82 * bidCpm; } }, aol: { bidCpmAdjustment : function(bidCpm) { return 0.80 * bidCpm; } }, smartadserver: { bidCpmAdjustment : function(bidCpm) { return 0.85 * bidCpm; } } };
pbjs.que.push(function() { pbjs.setConfig({ priceGranularity: 'dense' }); });
// amazon !function(a9,a,p,s,t,A,g){if(a[a9])return;function q(c,r){a[a9]._Q.push([c,r])}a[a9]={init:function(){q('i',arguments)},fetchBids:function(){q('f',arguments)},setDisplayBids:function(){},targetingKeys:function(){return[]},_Q:[]};A=p.createElement(s);A.async=!0;A.src=t;g=p.getElementsByTagName(s)[0];g.parentNode.insertBefore(A,g)}('apstag',window,document,'script','//c.amazon-adsystem.com/aax2/apstag.js');
// initialize apstag and have apstag set bids on the googletag slots when they are returned to the page apstag.init({ pubID: '3500', adServer: 'googletag', bidTimeout: 2e3 });
// request the bids for the four googletag slots var apstagSlots = [ { slotID: 'dfp-masthead', slotName: '/241667871/3DJuegos/homepage/news', sizes: [[1,1], [728,90], [1008,350], [970,250], [980,250], [980,90], [2,1]] },{ slotID: 'dfp-atf', slotName: '/241667871/3DJuegos/homepage/news', sizes: [[300,250], [300,600]] },{ slotID: 'dfp-mtf', slotName: '/241667871/3DJuegos/homepage/news', sizes: [[300,250], [300,600]] },{ slotID: 'dfp-btf', slotName: '/241667871/3DJuegos/homepage/news', sizes: [[300,250], [300,600]] },{ slotID: 'dfp-footer', slotName: '/241667871/3DJuegos/homepage/news', sizes: [[980,90], [970,90], [728,90]] } ];
var bidders = ['a9', 'prebid']; var requestManager = { adserverRequestSent: false, }; bidders.forEach(function(bidder) { requestManager[bidder] = false; }) function _getGPTSlots(apstagSlots) { var slotIDs = apstagSlots.map(function(slot) { return slot.slotID; }); return googletag.pubads().getSlots().filter(function(slot) { return slotIDs.indexOf(slot.getSlotElementId()) > -1; }); } function allBiddersBack() { var allBiddersBack = bidders .map(function(bidder) { return requestManager[bidder]; }) .filter(Boolean) .length === bidders.length; return allBiddersBack; } function headerBidderBack(bidder) { if (requestManager.adserverRequestSent === true) { return; } if (bidder === 'a9') { requestManager.a9 = true; } else if (bidder === 'prebid') { requestManager.prebid = true; } if (allBiddersBack()) { sendAdserverRequest(); } } function sendAdserverRequest() { if (requestManager.adserverRequestSent === true) { return; } requestManager.adserverRequestSent = true; pbjs.adserverRequestSent = true; requestManager.sendAdserverRequest = true; googletag.cmd.push(function() { apstag.setDisplayBids(); pbjs.setTargetingForGPTAsync(); googletag.pubads().refresh(); }); } function requestBids(apstagSlots, adUnits, bidTimeout) { apstag.fetchBids({ slots: apstagSlots, timeout: bidTimeout }, function(bids) { headerBidderBack('a9'); });
pbjs.que.push(function() { pbjs.addAdUnits(adUnits); pbjs.requestBids({ bidsBackHandler: function (bidResponses) { headerBidderBack('prebid'); } }); });
} requestBids(apstagSlots, adUnits, PREBID_TIMEOUT) window.setTimeout(function() { sendAdserverRequest(); }, PREBID_TIMEOUT);
var nugg4webedia=''; var nuggrid = encodeURIComponent(top.location.href); var nuggn = 2069349029; var nuggsid = 919551733; var nuggsub ='//webedia-es'; var nuggscr = document.createElement('script');nuggscr.type = 'text/javascript'; nuggscr.src = nuggsub + '.nuggad.net/rc?nuggn=' + nuggn + '&nuggsid=' + nuggsid + '&nuggrid=' + nuggrid; var n = document.getElementsByTagName('script')[0]; n.parentNode.insertBefore(nuggscr, n);
googletag.cmd.push(function() { var g = '/241667871/3DJuegos/homepage/news'; googletag.pubads().disableInitialLoad(); googletag.defineSlot(g, [[1,1], [728,90], [1008,350], [970,250], [980,250], [980,90], [2,1]], 'dfp-masthead').setTargeting('Pos', ['top']).addService(googletag.pubads());// masthead googletag.defineSlot(g, [[300,250], [300,600]], 'dfp-atf').setTargeting('Pos', ['1']).addService(googletag.pubads()); // mpu atf googletag.defineSlot(g, [[300,250], [300,600]], 'dfp-mtf').setTargeting('Pos', ['2']).addService(googletag.pubads()); // mpu mtf googletag.defineSlot(g, [[300,250], [300,600]], 'dfp-btf').setTargeting('Pos', ['3']).addService(googletag.pubads()); // mpu btf googletag.defineSlot(g, [[980,90], [970,90], [728,90]], 'dfp-footer').setTargeting('Pos', ['footer']).addService(googletag.pubads()); // masthead_footer googletag.defineSlot(g, [[1,1]], 'dfp-thin').setTargeting('Pos', ['thin']).addService(googletag.pubads()); // thin_Banner[624,78] googletag.defineSlot(g, [[1,1]], 'dfp-inread').setTargeting('Pos', ['inread']).addService(googletag.pubads()); // inread googletag.defineSlot(g, [[1,1]], 'dfp-interstitial').setTargeting('Pos', ['interstitial']).addService(googletag.pubads()); // interstitial googletag.defineSlot(g, [[1,1]], 'dfp-oop').setTargeting('Pos', ['oop']).addService(googletag.pubads()); // out_of_page googletag.pubads().enableSingleRequest(); googletag.pubads().setTargeting("console_name", ["xone"]).setTargeting("publisher", ["microsoft"]).setTargeting("genre", ["otros","hardware"]).setTargeting('game', ["xbox-one"]).setTargeting('url_sha1', '3e5e23f7f5b7ca9b482a764f9d9114aee7eb3110');
if (Krux.user) googletag.pubads().setTargeting("kuid", Krux.user).setTargeting("ksg", Krux.segments);
googletag.enableServices();
if (typeof NUGGjson === "object") { for (var nuggkey in NUGGjson) { googletag.pubads().setTargeting(nuggkey, NUGGjson[nuggkey]); } }
});
!function(f,b,e,v,n,t,s) {if(f.fbq)return;n=f.fbq=function(){n.callMethod?n.callMethod.apply(n,arguments):n.queue.push(arguments)}; if(!f._fbq)f._fbq=n;n.push=n;n.loaded=!0;n.version='2.0'; n.queue=[];t=b.createElement(e);t.async=!0; t.src=v;s=b.getElementsByTagName(e)[0];s.parentNode.insertBefore(t,s)}(window,document,'script','https://connect.facebook.net/en_US/fbevents.js'); fbq('init','1856413241239828'); fbq('track','PageView');