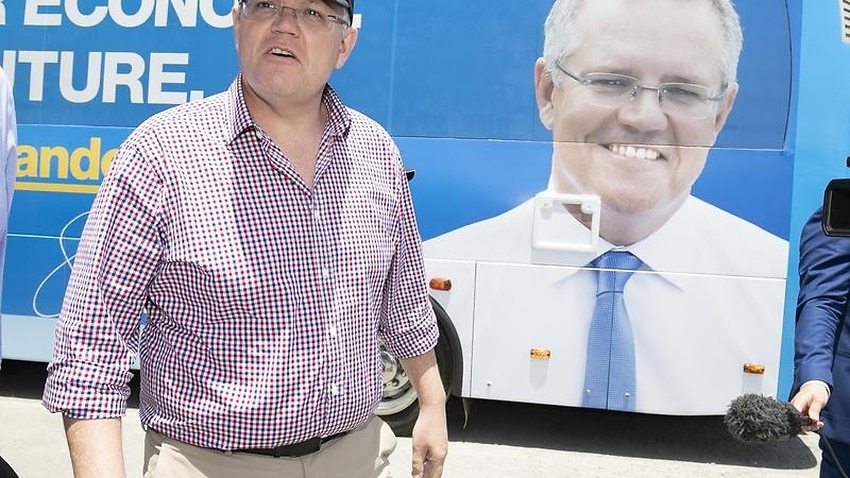 [ad_1]

Scott Morrison's bus route after sunny Queensland continues as the temperature shifts to the cross-floor of the federal parliament.
The Prime Minister will visit the Sunshine Coast on Tuesday, the second day of a four-day trip to the state, before traveling to the center of Queensland.
Because Morrison travels marginally through key locations, opposition leader Bill Shorten is due to attend the Melbourne Cup carnival in Flemington on Tuesday.
The federal elections are to take place by mid-May, but Mr Morrison insists that the campaign has not yet begun.
"I do what I do, and I go out, listen, hear and do," he told reporters on a strawberry farm in the south of Brisbane on Monday.
"I am here to send a message to all of Queensland that I have returned to Queenslanders."
The Prime Minister visited Gold Coast on Monday before a visit to a strawberry farm, and even received a Rip Curl cap from his mother Mick Fanning, a surfing legend that accused Mr. Morrison of wearing an American surf brand.
The Queensland route appears when Kerryn Phelps prepares for the federal parliament after announcing the winner of Wentworth's supplementary election and pushing the government into a minority.
Dr Phelps joins the five deputies of Crossbak – Rebekh Sharkie, Cathy McGowan, Bob Katter, Adam Bandt and Andrew Wilkie – along with 75 coalition deputies and 69 employers.
Priority for children applying for refugee status from Nauru and urgent action in the field of climate change are among its priorities because they are waiting for briefings on issues that will allow it to shape its policy.
The former chairman of the Australian Medical Association does not support early elections, but he will see how the "government behaves" before deciding whether or not to vote against them.
The new MP will also be waiting for a briefing on the internal affairs of Minister Peter Dutton and MP Lewis Crewther, before deciding to refer them to the High Court.
Independent MP Bob Katter, however, did not rule out Crewter's referral to the High Court and claims that the government must help North Queensland.
"It seems that there is no point in working with a government that had three months to do something in the north when everyone they are interested in is a whip to secure voices," Katter said on Monday.
[ad_2]

Source link