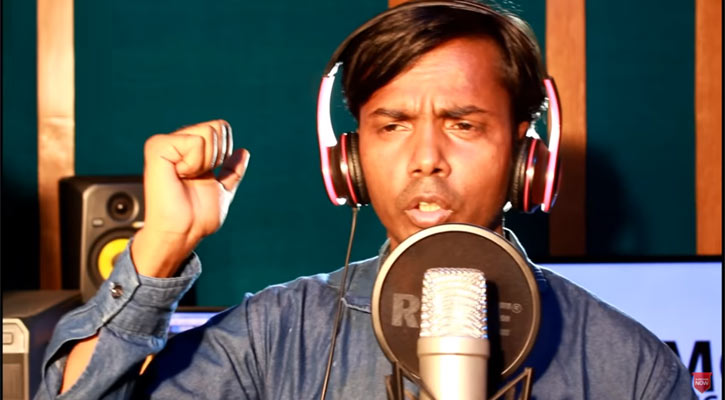 This time the song was sung by Hero Alam, who was presented by social media. Although he introduced himself as an actor at first, this time he wants to become a musician.
On Tuesday (November 28), Hero Alam released a song called "Babu Khaicho" on his official YouTube channel. At the time of writing, the song has accumulated over 1.5 million views.
However, many people do not enjoy Hero Alam singing well. Hence, there is a lot of discussion and criticism about her singing on social media. However, he made it clear that he didn't care at all.
Hero Alam said many things happened in my life. This time I tried to become an artist. I saw if I could be an artist. I was singing for the first time. I went without any preparation. Some say good, some say bad. However, I do not bother with criticism.
"I get a lot of responses to the song," he added. People called me and talked. Tried to be an artist, I think I can be. At least people tell me that. I have more songs in front of me. And I'll make a music video for this song. I'll be in the music video for the songs ahead of me. I'm getting ready to do my next album.
Ashraful Alam aka Hero Alam is an ordinary businessman from Bogra. Discuss local by creating music videos. Then he had the opportunity to appear on various talk shows in the country, participating in parliamentary elections. Therefore, it is still under discussion for various reasons.
The film "Sahasi Hero Alam" with the protagonist Alam in the lead role was released in October last year. This is the first movie to be released after the Corona shutdown for about seven months. At that time, he released the video and got into quite a discussion.
Time for Bangladesh: 1329 hours, November 26, 2020
JIM
Any messages, information, images, photos, diagrams, videos, audio content published / distributed by banglanews24.com may not be used without prior consent in accordance with the copyright law.