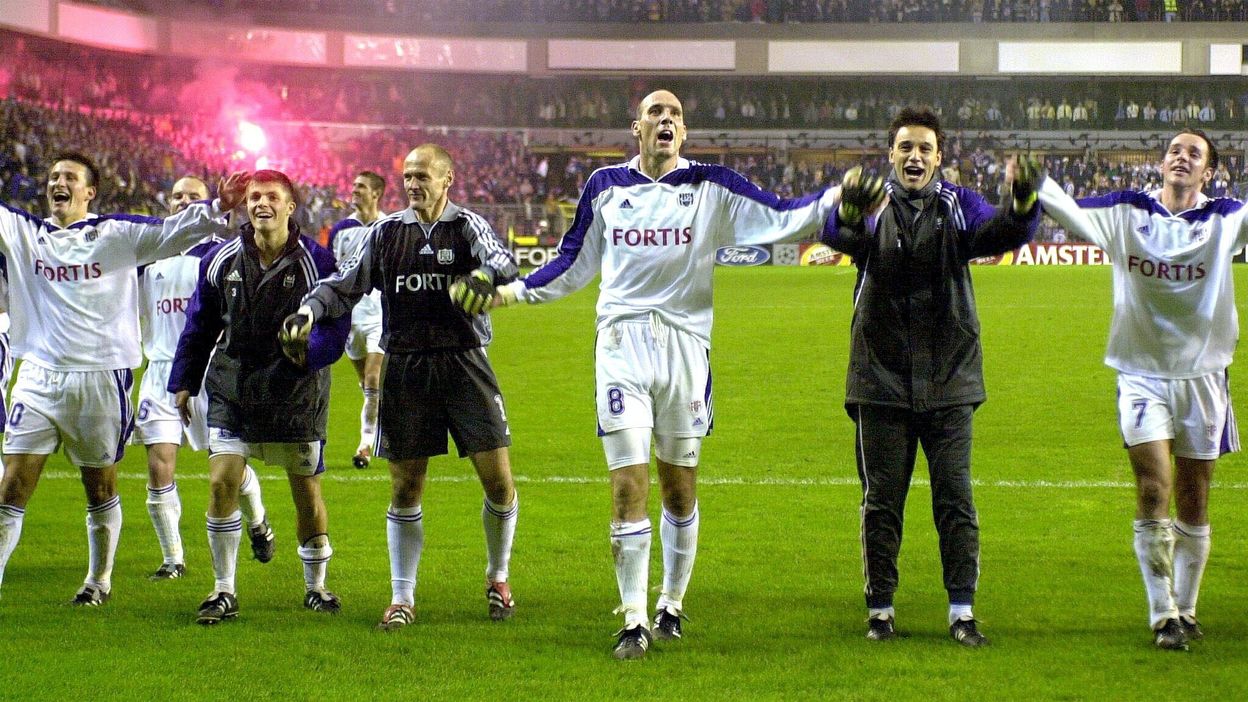 November 22, 2000. Sporting Anderlecht are getting ready to start the second group stage of the Champions League against Lazio Roma.
The Anderlechtois who qualified in the qualifying rounds (against Anorthosis Famagusta and then FC Porto) shone in the first group stage. Won against PSV Eindhoven (1-0), against Dynamo Kiev (4: 2), against Manchester United (2: 1) and PSV Eindhoven (2: 3). Excellent performances, especially against the prestigious English formation.
When the toddler tickles big. The beautiful European countryside still overlooks Lazio Rome. Robust at the rear, creative at the front: the Mauves finally emerge thanks to their age-old purpose Tomasz Radzinski (1-0). The RSCA will then drop four defeats (one against Real Madrid, two against Leeds United and one on the Lazio lawn) before ending its historic journey with success at home against Real Madrid (2-0).
>> READ ALSO : Our special "Archives" page
– What we can perceive is positive, we had amazing moments. If I'm gonna come out with a game, it's the Lazio one. An important game from a personal point of view, as I haven't played my first Champions League games this season. I came back a bit from nowhere, there were also injuries and suspensions. There was an unlikely duo where I was on the line of defense with Ilic. When we went out onto the field, there was a collective force, a shared desire. It also made a difference. Our trainer He likes Anthuenis was also important. He had to learn how to manage this group, this club, and we had to adapt to the methods he was using. I only have good memories of him. It was also a holiday year. We had a feeling of celebration but there was no social media at the time. It didn't matter whether we saw us on the right or on the left "say Olivier Doll, the former purple defender, into our microphone.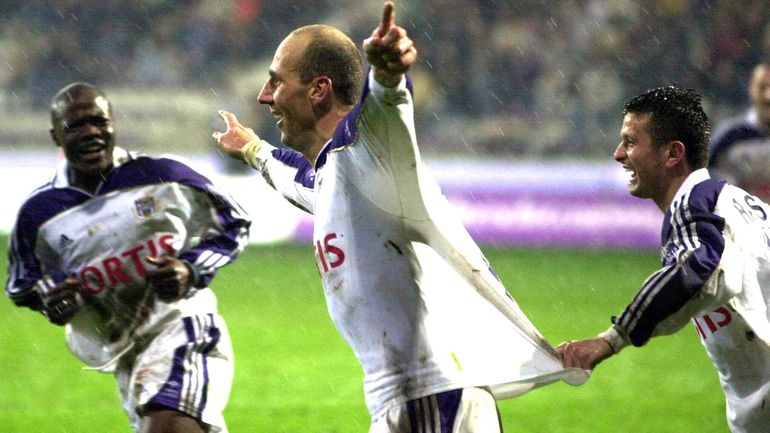 – I remember that game I won 2-1 against Manchester United. It was perhaps an unexpected victory, especially with the best team of the time. We had unforgettable moments in this campaign. Our strength is this. was our lineup. We were not only eleven players. There was a team, a core of 25 players and we gave our best for the love of the jersey. Anderlecht has given us everything in this remarkable year. We can't forget about luck either: in the qualifying round we qualified for Porto in a very difficult rematch, I didn't have David Beckham's shirt, but we're still looking for it, maybe it's under the field. Everyone wanted his jersey, he was the most famous player. We took something better than his T-shirt … we won "he translates Walter Baseggio.
>> READ ALSO : 10-0: Manchester United's biggest win, Anderlecht's biggest defeat
Before concluding: "Antheunis came from Genk. We were leaving the full season. It was a difficult start, lasting about 2-3 months, but the discussions allowed the team to move on. Jan Koller and Radzinskiit was the perfect duo. Small who has speed, large who knows how to hold the ball and play with his head. They were two amazing players, but most of all there was a team. The team was perfect then.
Wins against FC Porto, PSV Eindhoven, Manchester United, Lazio Rome and Real Madrid: a European campaign forever written in the history of Belgian football.