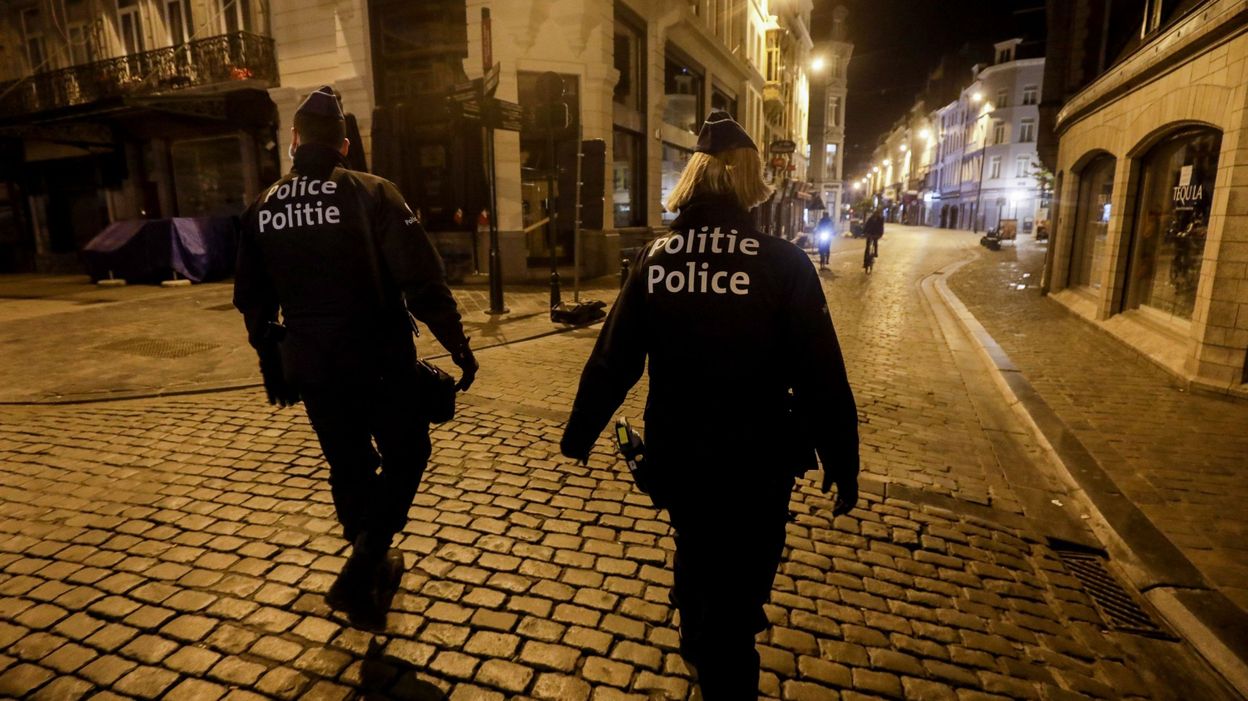 "About twenty people were fined for non-compliance with sanitary rules after Friday night's evening on the first floor of a building in the center of Brussels"– Sarah Durant, spokesman for the prosecutor's office in Brussels, said on Tuesday, confirming the information from The last hour.
As reported by the daily, it was an orgy attended by diplomats and MEPs. The prosecutor's office in Brussels made no reference to the sexual nature of the evening.
According to a press release from the prosecutor's office, the police were alerted by neighbors who complained about night noise and potential violations of measures related to the COVID-19 pandemic in an apartment in the city center. According to Last Hour, it was an alcohol and drug party, but also "thin part"Gathering a few naked people.
According to the prosecution, two of the 20 people present, DO (1977) and PB (1987), had claimed diplomatic immunity. A passerby reported to the police that he saw a man running down the gutter; he was able to identify this man. The man's hands were bloody. He could have been injured when he escaped. Drugs were found in his backpack. Without identification documents, the police finally found out that he was a Hungarian MEP. Jozsef Szajer, Membre du Fidesz de Viktor Orban. L.a Last Hour also specifies that cThe latter confirmed his parliamentary immunity, which led to an intervention in the middle of the night by the Belgian Ministry of Foreign Affairs.
Non-compliance reports have been prepared for the COVID-19 pandemic for everyone present. A protocol was also drawn up Jozsef Szajer for offenses under drug law.
Hungarian MEP Jozsef Szajer announced on Sunday his resignation and withdrawal from political life for personal reasons.
On Sunday, he resigned the President of the European Parliament, David Sassoli.
Szajer was the party leader in the Hungarian parliament in 1994-2002. He then joined the European Parliament in 2004.
Court proceedings are pending. Criminal proceedings could only be initiated after the diplomatic and parliamentary immunity of the three persons concerned, including Jozsef Szajer, by the competent authorities.
The European Parliament, questioned this weekend by Agence France-Presse, said there was no confirmation of the information regarding the MEP according to AFP. The European Parliament has yet to react since the information was confirmed by the Public Prosecutor's Office in Brussels. However, a spokesman for Parliament said this weekend: "If the facts were established and were subject to administrative sanctions or otherwise by local or national authorities, it would be up to those authorities to decide on potential sanctions".