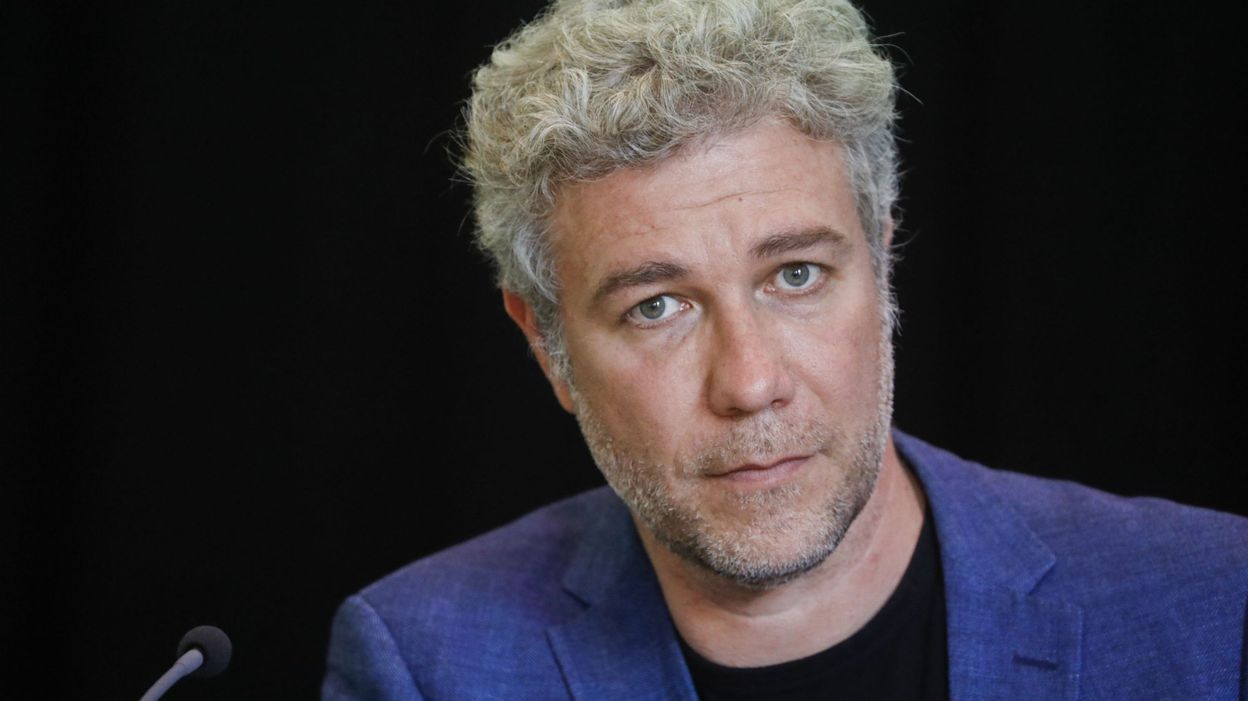 Brussels project, aiming at final acquisition of agricultural land in Flanders and Wallonia, still ongoing, 48 hours following a statement by the Regional Minister for the Environment, Alain Maron (Ecolo). On Wednesday morning he apologized to players from the agricultural world in the Brussels Parliament. He talks about "communication error".
These excuses come after a new streak. After criticism from the Walloon Minister of Agriculture and the agricultural sector in Wallonia, is the partner of the Brussels majority who pounced on Alain Maron on Wednesday.
On Twitter, former DéFi CEO Olivier Maingain (Mayor of Woluwe-Saint-Lambert) is letting go. "L.The collectivist proposal of the minister for the purchase of agricultural land is not included in most agreements with the Brussels region. Healthy food is a requirement that deserves a debate far removed from sectarian aberration."Simple and clear!
Planning policy worthy of the best communist regimes
"Collectivism","sectarianism"… The words are strong and they accuse Alain Maron of plunging into dogmatism. In a way, they are joining those featured in Wednesday's La Libre editorial. Francis Van de Woestyne wonders: "On what continent, at what age, in what political regime does Alain Maron live, or does he want to live?"
The columnist continues: "Alain Maron's message certainly accompanies isI' and 'perhaps', it reveals the rather astonishing ignorance of the agricultural world. […] Farmers did not wait for an elected official to discover the advantages of cultivating this type of culture"Namely local, sustainable, quality".Minister Maron's words are terrifying. First of all, on an ideological level. His way of thinking provides guidance on planning policies worthy of the best communist regimes."
Quinoa, lentils and wheat salad eaters
Personal, rude, fundamentalist: La Libre launches a bazooka. "This solo is interesting. He also seems to want to decide if the Belgians are just as sensitive as he is, eating quinoa, lentils and wheat salad. Caricature is undoubtedly rude. Fine. But ecology is a doctrine that shapes our society and has already had a huge impact on other parties. We must remember the benefits, not the excess. Fortunately, among environmentalists, there are people who are less limited, more respectful, and ultimately more effective than him in developing a responsible and non-punitive ecology."
This editorial resembles a L'Echo article from last June. Alain Maron has already been subjected to severe criticism after being suggested grow crops on avenue du Roi in the Forest. "Alain Maron is making the oven"writes the economic newspaper in its title."Besides the mockery (in social networks), the feasibility of the project presents a serious challenge"When it comes to harvesting, logistics, combine drive … Alain Maron, knocked out for the second time this year?
First what it does general political statement from Brusselsas the Minister-President Rudi Vervoort (PS) read in July 2019 in front of the newly elected parliamentarians? When it comes to urban farming and promoting short circuits, the PS-Ecolo-DéFi components are compliant on the following points.
Food belt for feeding Brussels
"To promote urban and suburban agriculture and local consumption of sustainable and affordable food, the government will mobilize ambitious resources through the Employment – Environment – Sustainable Food Alliance. The alliance will bring together stakeholders from Brussels and the surrounding area investing in urban agriculture, catering, processing and distribution, training and employment."
Rudi Vervoort enchaîne: "The government will modify the Regional Land Use Plan (PRAS) to clarify the balance of functions in mixed areas, to reflect the objectives of the Regional Mobility Plan (PRM), to preserve sites of high biological value that particularly contribute to being greened, and to provide a framework for urban agriculture."Specifically, Brussels will promote agriculture in the city. Nothing is said about buying land outside its borders.
Development of cooperation with Flanders and Wallonia
But, in the statement itself, not in the speechambitions become clearer. As part of GoodFood strategy (producing at least 30% of Brussels residents' annual consumption of fruit and vegetables by 2035), the region says it wants to mobilize "ambitious measures"Among the measures you can read:"Develop close cooperation between public authorities and Flemish and Walloon players to install a Brussels food belt."
This implicitly means that Brussels, which has 250 hectares of agricultural land, will be there try to cultivate new fields in your territory and possibly in Flanders and Wallonia. The GoodFood plan is not new. It was launched in 2016. At that time, Brussels was already exploring its outskirts. The Regional Public Service in Brussels (SPRB Economie) has started talks with the VLM (Vlaamse Land Maatschappij, Flemish Land Agency).
Nothing new in the vegetable garden? Nevertheless, Alain Maron wanted to respond to the criticism in the Environment Committee of the Brussels Parliament on Wednesday morning. Mostly with an apology. The minister introduced them "actresses and actors of the agricultural world who are concerned about my statements."
Communication error
He admits that the issue of land takeovers, which he was asked about on Monday in an interview with LN24, was "sensible topic"And he has it"clearly underrated"view"many negative reactions, even if we ignore the caricature. It is a delicate subject that cannot be tackled with a spoon in a pot." This is "communication error"- assumes the minister.
"I don't want to hurt all players who care about quality food", Said Alain Maron again who remembers it"it is our policy to support them".
From Monday "we cleared things up"For representatives of the sector. However, he recalls that the project to buy agricultural land outside Brussels is "inter alia, it is not a central element".
There is no acquisition "that it makes sense for the project leader and whether there is consultation, listening and response to the need". Alain Maron does not want to promote "convergence" with Flanders and Wallonia, "But establishing a win-win strategy", for high-quality food and the formation of short circuits.
End of controversy? Alain Maron seems to be drawing the first furrow that does not convince the opposition. The MP, Mr. Aurélie Czekalski, talks about "backpedal again! After thoughtless communication, we start to get used to these kinds of things. For the farmers, the damage was done."