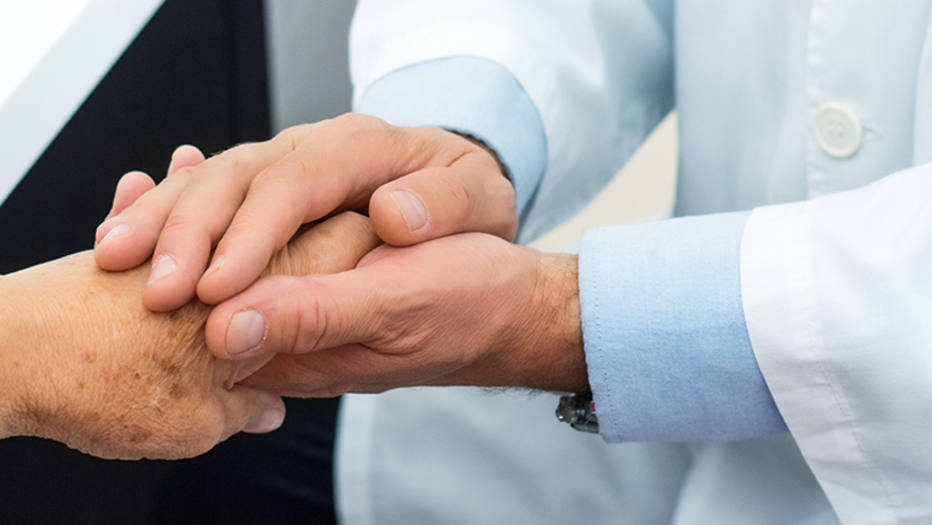 Philanthropic hospitals have been investing in improving SUS for ten years as part of the SUS Institutional Development Support Program (PROADI-SUS). The program established by law provides that funds from the hospital's tax immunity will be invested in projects that meet the needs specified by the Ministry of Health across the country, in the areas of human resource training, public interest research, evaluation research and technology inclusion, development of healthcare management and complementary specialist assistance.
Hospitals also act as operational support in implementing public policies, new technologies and strategies to improve health management. The Israeli Albert Einstein Hospital, HCor, the Moinhos de Vento Hospital, the German Oswaldo Cruz Hospital (HAOC) and the Syrian-Lebanese Hospital participate in PROADI-SUS.
The program registers 550 projects completed or ongoing over a decade.
Some projects collaborate between five hospitals, increasing capillarity, territorial coverage and impact. One example is the program "Health in our hands – improving patient safety on a large scale" in Brazil, aimed at reducing the number of infections in intensive care units (ICU). When used, involving 120 public hospitals, it reduces by 33.4% the number of infections in intensive care units in 18 months – or 2888 fewer cases. This result represents 978 lives saved.
The specialization of every hospital
Each hospital also implements projects according to its specialist knowledge. The German Oswaldo Cruz Hospital, a reference in digestive surgery, helps SUS improve the implementation of bariatric surgery using a video laparoscopy technique, included in the list of SUS procedures two years ago. The work envisages theoretical and practical updating of teams through comparative HAOC tests for 21 services distributed in the North, North East and Midwest. Distance courses are in the seventh edition and have already 1363 saved.
Other Oswaldo Cruz projects include the restructuring of public management-oriented hospitals that have served 41 hospitals and trained 1,402 specialists since 2009, as well as another initiative to qualify pharmaceutical assistance services in Brazilian municipalities.
HCor, recognized as a high level in cardiac surgery, since 2009. Runs projects for regions without specialized services, such as congenital heart disease, to treat patients with complex heart disease from the womb to puberty. The scope of work ranges from conducting operations on children living in regions where there are no services, to qualified specialists from SUS hospitals to service patients with congenital heart defects. The project includes over 13,000 consultations, 272 fetal procedures, 202 births of infants with heart defects, 3 hospitals and 181 trained specialists.
HCor's other highlights are extensive clinical trials that have already generated new guidelines for clinical treatment, contributing to the adaptation of public policy definitions in the field of cardiology.
Another example is TIP BR, a study that defined the national standard of cardioprotective diet that is being implemented in the Primary Care Network; Impact MR, which studies the resistance of microorganisms to antibiotics in 50 ICU SUS; and Tele EKG, in which specialists gather in the central part of the hospital who analyze electrocardiograms performed in emergency departments (UPA) and mobile emergency services (SAMU) within a few minutes – almost a million tests have been analyzed to date, as well as guidelines for conduct medical in tests depicting changes.
Organ transplants
The Israelita Albert Einstein Hospital also carries out several important projects, such as Transplant, which supports SUS in promoting donation and in obtaining and completing organ transplants throughout the country. It also trains specialists working in transplant centers in 6 states to perform procedures in the public network.
The hospital has already carried out 3777 solid organ transplants, of which 97% (3496) for patients with SUS. It is currently the only center in Brazil that performs multi-bladder transplantation, the most complex of organ transplants.
Einstein's other attractions at PROADI-SUS are the Big Data in Health project, which helps SUS adopt analysis-based management solutions that utilize artificial intelligence mechanisms applied to the vast amount of data available in various SUS databases; the SUS Hospital Management Systems Improvement project, which will cover 200 philanthropic hospitals throughout Brazil to increase clinical and surgical care and user satisfaction using existing resources; and Planifica SUS, focusing on developing methodologies to strengthen the role of primary healthcare and the organization of the SUS healthcare network.
Through the PROADI-SUS, the Moinhos de Vento hospital conducts a comprehensive epidemiological study on the national prevention of HPV infections (POP-Brazil). The work has already recruited over 8,000 volunteers from 119 health units located in all state capitals. The goal is to better understand HPV infection in Brazil and to direct public policy to combat this disease.
Another study developed by Hospital Moinhos de Vento is visits to the ICU, in which qualified specialists and departments of 36 SUS hospitals are aimed at extending the time of visits to patients admitted to the ICU. The conclusion of the study was that extended stay of family members next to critically ill patients is safe for hospitalized patients and is an important tool to assist in treatment. The findings were published in the Journal of the American Medical Association (JAMA), one of the most traditional and relevant scientific journals in the world.
Moinhos de Vento also runs the Teleophalmology project, in cooperation with TelessaudeRS, which offers telemedicine for eye care and has conducted over 20,000 consultations, increasing access to ophthalmological diagnosis and has reached 70% case resolution to date.
Another attraction is the EAD Anvis project, which provides distance training to qualify specialists working in more than 5,000 Sanitary Supervisors (VISAS), specialists and health managers from around the country.
Reduce overcrowding
Reducing the problem of overcrowding in public hospitals is the subject of the Lean in Emergencies project developed by the Syrian-Lebanese hospital. It has already been implemented in 59 health care facilities. In cycle 2, which was carried out in 20 hospitals, the project achieved an average reduction of 55% in overcrowding, 44% in length of stay for hospitalization and 40% in time from the urgent need to discharge from the hospital. And 20 should be used by December this year.
The collection of projects developed by Syrian-Lebanese has different characteristics. Regula Mais Brasil is a system for regulating and qualifying queues at SUS. To this end, it works in two ways: by means of the telehealth function, it supports doctors in Basic Health Units through teleconsultation, and also manages queue regulation for consultation with specialists. Thus, cases are classified based on referral criteria that prioritize the most severe cases.
In turn, the School of Transplants supports the completion of transplants by SUS at all its stages, and one of its results was the completion of 96 pediatric liver transplants between January 2018 and May.
Tissue bioengineering in the treatment of cleft palate and craniofacial malformations is another project led by a Syrian-Lebanese company. Fissure testing includes new therapy that affects one in 650 children. The treatment uses stem cells from the patient's own primary milk tooth, avoiding the painful pelvic tissue removal procedure to use the conventional transplant method, also reducing hospitalization time.
These are projects that make PROADI-SUS ten years ago one of the largest public-private partnerships in the healthcare sector in the country.