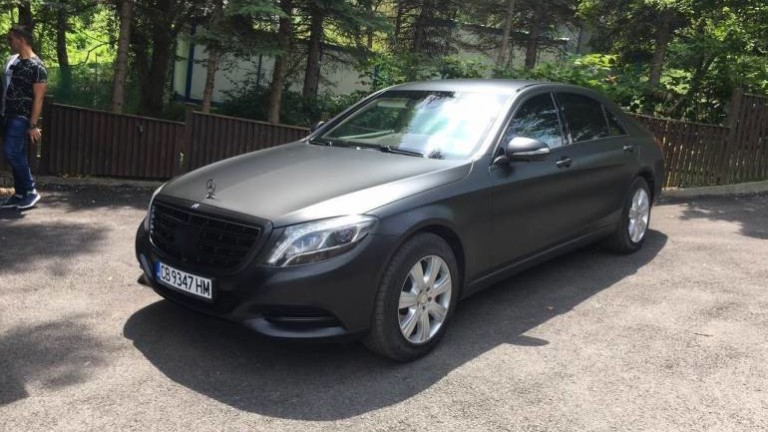 A worker from the State Fund "Agriculture" distributed last year with loan agreements totaling 1.8 million BGN for commercial companies, including companies offering quick loans. This was reported by the special accusation after yesterday's arrest six people next to Staykov's investigation for an organized criminal group.
The officer was busy two luxury cars, including one armored "Mercedes", left in the garage at Staiko and Mineu Staykovi's home in the capital. The same clerk is inside relationship of relationship with Staikov.
Together five SFA employees they are now financially responsible.
One of them is accused of having participant of an organized criminal group organized by Mineu Staykov. and the remaining four – for non-performance and breach of their official duties in processing applications to the Fund for financial support for individual entrepreneurs. The accusations concern the accused in the case against Mineu Staykov and another 7 persons (pursuant to Article 282 (1) of the Criminal Code).
Among the defendants there is also the deputy executive director of the State Fund "Agriculture".
Three defendants have provided detailed explanations and are cooperate maximally prosecutor's office, the prosecutor's office pointed out. They are defined Detention funds "Money guarantee", in the amount of BGN 26,000, 10,000 and 7,000, respectively. The other two defendants are detained for a maximum of 72 hours during which other evidence will be collected and the means of detention to be determined will be assessed.
Five recruited officials were banned from leaving the country.
Recall yesterday that the special prosecutor's office entered the state fund and arrested six people at the briefing He announced the deputy prosecutor Ivan Geshevthat the prosecution accused six people.
After 5 September 2018, a specialized prosecutor's office entered the offices of Vinprom Karnobat Ltd., Sis Industries OOD and Topaz Mel OOD, the owner of Vinprom-Karnobat Mineu Staykov was accused of running and participating in an organized criminal group cigarettes without excise labels, tax crimes, money laundering and improper use of EU funds.
In early May, when it became clear that a specialized prosecutor's office was investigating 8 people for offenses from EU funds under the RDP and the Vineyard conversion program.
Deputy Chief Prosecutor Ivan Geshev then described the investigation "Breaking the empire" Karnobat ".
However, the process turned around in public space and thesis that the fees were the result of settlements between competitors, as well as the name of the special prosecutor Angel Kanev. Therefore, he asked for a withdrawal from Staykova's defense. Kanev denied himself is familiar with the rival of the arrested head of alcohol Miuyu Staykova.