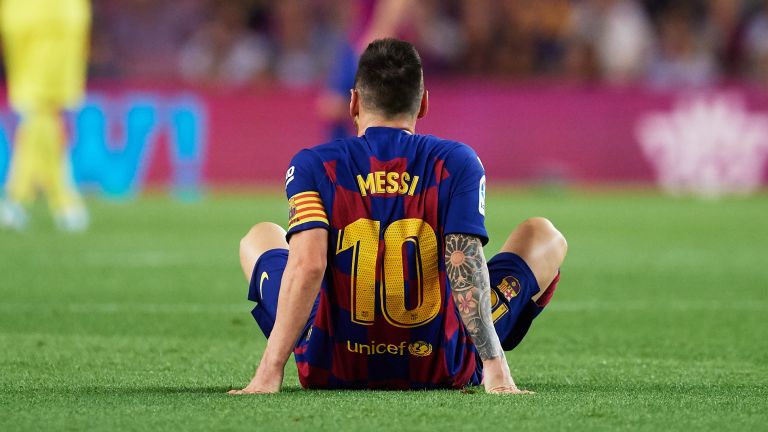 https://sja.sportradar.com/w/DirBG/18640738/0131
Barcelona beat Villarreal 2: 1 in the sixth round of the Spanish Championship.
Camp Nou had two great distance goals – one for both teams, but the Catalans lost their most valuable player in the face of Lionel Messi.
The Argentine genius left the field in the first half with a score of 2-0 and it is not yet clear how serious his problem is.
Otherwise, Barca led in the sixth minute after a corner from Messi, who found Antoine Grizman on the close beam. The Frenchman found the result with his head.
In the 15th minute came the most beautiful moment of the match. Arthur fired a bullet about 30 meters long, leaving no chance to goalkeeper Sergio Asenho.
The script was repeated at the end of the first half, but at the second door. Veteran Sant Cazorla scored another amazing goal from a distance to reduce it to 1: 2.
In the second part, the former ace of the Arsenal forced Ter Shtegen to a very important change that saved the result. In the last minutes Asenho saved a free kick from Pique and no new goals were scored.
https://sja.sportradar.com/w/DirBG/18640738/1131
So Barca has not played in the net since the beginning of the season and is fourth in the 10-point ranking. Villarreal is eighth with eight points.
In other games tonight:
Valladolid – Grenada 1: 1
Betis – Levante 3: 1
https://sja.sportradar.com/w/DirBG/18640738-36-66633/0831