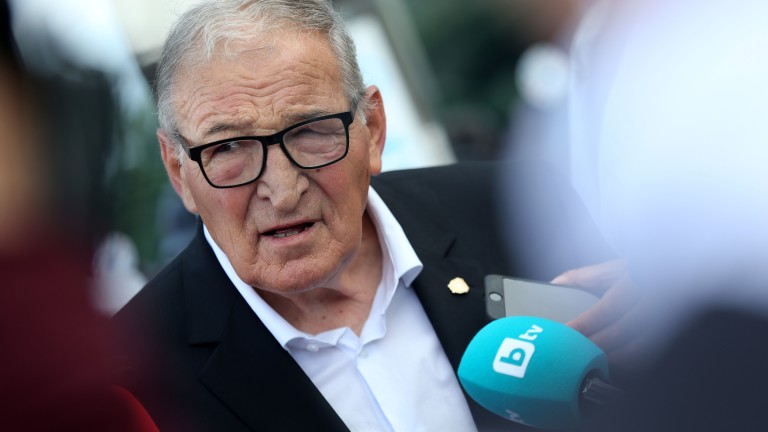 Dimitar Penev commented on "Tema: Sport" on the latest developments at CSKA. The strategist pointed out the postponed derby with Levski, new coach Bruno Akrapovich, as well as the upcoming match against Young Boys in the Europa League.
Mr. Penev, were you surprised by the CSKA-Levski derby postponement due to the many coronavirus infections among the "blues"?
– When decisions are made by both the government and the doctors who understand the epidemic, they must be respected. The pandemic is having a big impact on many sports, not just football, as it involves training and the matches themselves. Mentally affects athletes both individually and as a team. It influences a lot, it's really hard and difficult. But the decision cannot be made so quickly – we stop the championship and that's it. Not very good from this point of view. Because at least 50 percent of the preparation, efforts, training, tactical work of the teams is eliminated. the football community strives to comply with all measures. However, it should be borne in mind that it is difficult for clubs – financially and organizationally. Everything is broken, wasted, and then how we collect it.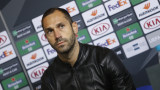 CSKA with the final decision for Zanev
It is not clear whether the defender will start as a starter
CSKA has had a new coach for two weeks, is Bruno Akrapovich a good choice?
– Estimates cannot be made in such a short period of time. He is a proven coach and successful. But CSKA is a top team, a club with a rich history, has its own goals and claims that the coach has to conform to. Akrapovich's overall rating will be determined by management. He deserved an invitation with his achievements – said the president of the club. Another issue is that in a pandemic, work cannot be consistent and the trainer cannot apply all his ideas – when he trains, no, matches are translated, there are patients. In such a situation it is complicated and every mentor has to deal with such difficulties.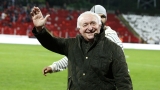 Zhekov: Levski currently has no players, CSKA has and is a better team
"Half a goal if necessary, but to beat"
Akrapovich has won the last two Bulgarian cups with Loko (Plovdiv), is this trophy the most realistic for CSKA this season?
– It depends on both the coach and the athletes. Championships should not be written off, they must fight for the title to the end. It is important for everyone – from fans to owners, to support the coach in his work now. Everyone has a responsibility to help the team play better and be successful. Then comes the semi-finals, the final, and hopefully CSKA will qualify for them.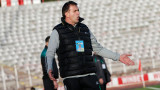 Akrapovic reveals why he left Lokomotiv (Plovdiv) and announced: I refused an offer from Bosnia because of CSKA
"I am ready to play a match against Levski and score three points"
The match against Young Boys from Europa League in Sofia is coming up, what do you expect from him?
– Every match in Europe is important. The club can enrich its history with international meetings. Despite the fact that the team suffered two defeats, each match is an opportunity to establish the name of CSKA for many years on the Old Continent and around the world. Moreover, these matches contribute to both finances and self-confidence. Revenue helps management be calmer. You know that everything has to do with finances, and this pandemic has shaken many sectors of sport, but also life. I would not like to analyze who is playing, what is playing for etc. So we break the whole picture of our football and ultimately we do not have a good face for the national team.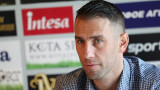 Sakaliev: Akrapovich can achieve a lot at CSKA
"It's the right decision for me."
Can CSKA take revenge 0: 3 in Bern?
– Each match is different and different. Lessons must be drawn from the loss in Bern. First of all, a good team and strong competition in the team are important. This is the goal, especially in front of coaches and management. On the other hand, footballers need to have more confidence and develop their skills faster. They have features, but show 50% so far.