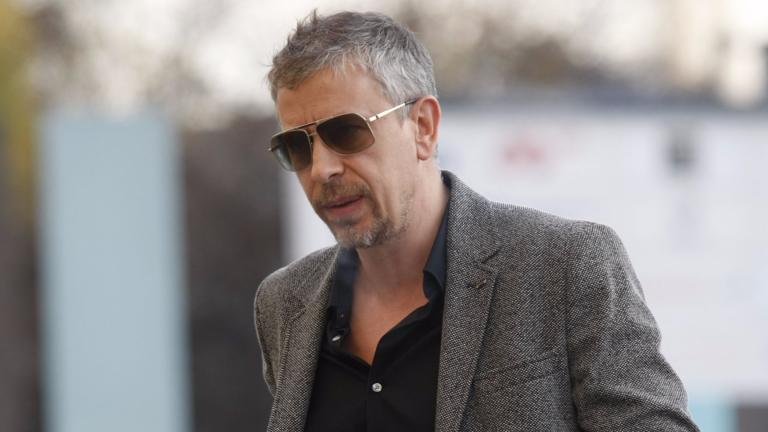 Former CSKA director and a huge fan of the band – Milko Georgiev, gave an extensive interview TOPSPORTin which he talks about many interesting topics. The first part of our conversation is mostly about the Eternal Derby superiors. Here is what Georgiev said:
The CSKA-Levski derby was not there yesterday. Because of the many infected COVID-19 "blues" players. The list also includes the permanently injured Tsonevi brothers. Do you share the opinion of CSKA fans that they are afraid that Levski will play a match with "Army" now?
– Unfortunately we could not watch the Eternal Derby. I am convinced that the "blue" fans wanted it. The match between CSKA and Levski has always been a catalyst for fan interest. It was going to be holidays, the weather was nice. If I have to use Levski's style – they mixed a new mish-zac. You give 11 samples, two or three infected are permanently wounded. Of course they can't play. The infected person list has expired. It is published by the 24 Chasa newspaper. Iliya Dimitrov is also there. He soon announced a positive test on November 19. Yesterday I personally spotted him at a restaurant in Student City smoking a water pipe. This is clearly a new methodology for treating the coronavirus. This behavior of Levski's leadership shows only one thing – fear! Nothing more…
Now you're saying something quite serious – Levski's footballer smokes a hookah in a restaurant during his quarantine. I expect feedback from the club …
– Turn over, chain – whatever you want to call it. It does not matter to me. I saw it with my own eyes. Either they lied that he had the coronavirus on the list or it was his quarantine. It may not be a manipulation of the test result, but a manipulation of circumstances. Such doubts exist and remain. There is no way a normal person could not cast any doubt on this fact. Say what they want. This list includes permanently injured twins and Paulinho. If they were not afraid of the match against CSKA, I am convinced that the derby would have been played. Remember – in such a situation, the Black Sea played an important match. Even a senior coach led them. But they showed themselves as men and won. They accepted the match with honor, and in Levski they were clearly afraid. Fear! I have no other explanation.
When will the postponed matches take place? Many have been …
– It becomes a big problem in Bulgarian football. It's not just about Levski. Another team practices this by postponing matches – Ludogorets. I wonder how they will react in a compressed Wednesday-Saturday cycle. Will they be very active in anti-doping tests? Because these two teams only get more active on these topics when they play against CSKA. Now that they have matches in a few days, let's see if anyone thinks of asking for a doping test against them.
Looking at Levski's results and their place in the classification, what would be the difference between those people on the list, without or without permanent injuries?
"Absolutely none!" Their style of play this season does not suggest offensive and open-minded football that will somewhat surprise the opponent. With starters or part of their reserves – they play the same way. They would shut down and ruin CSKA's game. They wouldn't get great results if that were their worries. But at least they would gain the sympathy and respect of fans who don't support CSKA or them.
Why doesn't Levski officially announce who they are infected? Is this part of the promised "transparency" or not?
– Their "transparency" has always been very selective. In this case, their fear determines their behavior. I don't find it disturbing to get a list of the names of people you declare as infected. At least they have contacts that need to be quarantined. In Bulgaria, nothing is hidden, especially from journalists. One day it all comes out. I am not worried about the authenticity of the published list.
However, Levski will be saved from bankruptcy. New sponsors will most likely be announced at any time.
– I have an opinion on this. The "blue" bubble has burst in the last few months – that Levski is a name and a magnet that attracts countless advertisers. If that had real reach, they would now be decorated with one, two, five sponsors. Someone in Levski's management has been greatly misled. They will rely on the Father again, this time in secret. Of course, that's the only thing that awaits. And their fans to resent. They know how to pay off their debts. We watched this movie. Sooner or later, this bubble will burst. No matter how many jokes there are between fans, one thing is clear – we can't do without Levski, and Levski can't do without CSKA.
There was no Eternal Derby on Saturday, and CSKA fans were delighted to see the team's new bus. Those from Levski were happy to joke that there was no run between CSKA and Sofia in the vehicle …
– It is normal for one of the two historical magnates to grow and the others to hang out. But fans of CSKA and Levski should understand that bands aren't as great as they used to be. We're not in the sixth deaf, but in 86 … This is the most logical thing. What do we need to have strong football? Do we have a strong economy? Our football has not developed in 30 years. He was never a business here. Let's not have unrealistic expectations of the teams. Levski, CSKA and the team from Deliorman will not be very successful in Europe anytime soon. There are only flashes – like getting into groups.
There are rumors that the championship could end before the playoffs. They had to get to you. Do you believe something like this could happen?
– Such a decision would be extremely deliberate and would only serve the interests of one team. Yes, it's just rumors. But if it becomes a reality, it is best to stop football in our country and the people who give money for this sport to give it to something else. What is the point of making selections and awarding salaries when the championship can end at any time? There is no logical argument for this to happen. I think it will remain just a rumor.
Is it true that you were so angry with Mr. Konstantin Papazov with some comments about Lewski on social networks that he immediately called you to create an account?
"These things must stay between us." If he wants to comment – on request. Whatever I have to say to him, I will tell him personally, in his eyes. Not by the media. I'm not going to get into the controversy and turn it into a chat room. The fact that my words affect them only shows that the truth hurts to some extent.
EXPECT TOMORROW FOR THE SECOND PART OF THE INTERVIEW IN WHICH MILKO GEORGIEV SPEAKS MAINLY ABOUT CSKA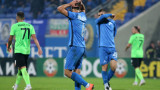 Here are infected in Levski
See the list