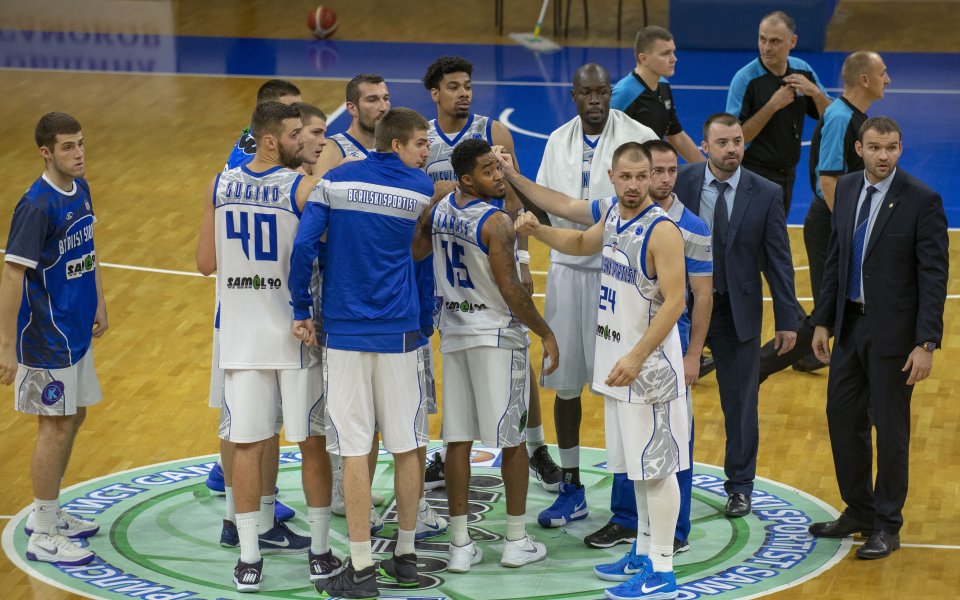 The Rilski Sportista team (Samokov) lost to Varese in 59:86 (17:23, 12:22, 18:21, 12:20) and defeated the fourth in a row in Group F of the European men's basketball tournament for the FIBA ​​European Cup.
Players led by coach Ludmila Hadjisotirova remain last in the table without a winning duel after the first four rounds and certainly give up the race. The Italian team is in second place with 3 wins and 1 defeat. The leader is Alba Fehvervar (Hungary) 4-0.
The hosts Varese started the match series 15: 5 and on the break they had an advantage of 16 points – 45:29. In the second half, the Italians continued to play better, gradually increasing their lead and winning 27 points convincingly.
For Rilski, Eugene Harris scored 12 points, Martin Marinov and Chelsea Jenkins added 11 points.
For the hosts, Tyler Kane scored 17 points and won 7 rebounds.
In the second match of this group, Alba Fehérvár (Hungary) defeated Porto (Portugal) from 72:70, he recorded the fourth success in a row and secured himself the next phase of the tournament.
On November 14, Rilski's player hosts Alb Fehwervar and Varese visits Porto.
The results of the fourth round in the group stage of the FIBA ​​European Cup with the participation of Bulgaria:
Group F:
Varese (Italy) – Rilski Sportist (Bulgaria) – 86:59 (23:17, 22:12, 21:18, 20:12)
Alba Fehérvár (Hungary) – Porto (Portugal) – 72:70 (18:21, 18:27, 17:10, 19:12)
Temporary ranking:
1. Alba Fehérvar 4 4 0 337: 319 8 points
2. Varese 4 3 1 342: 295 7
3. Porto 4 1 3 325: 333 5
4. Rilski Sportist 4 0 4 296: 353 4
Group B:
Balkan Botevgrad (Bulgaria) – AEK Larnaca (Cyprus) – 77:78 (20:24, 26:23, 15:13, 16:18)
Belfius Mons Heno (Belgium) – Cmoki Minsk (Belarus) – 86:79 (20:17, 23:20, 21:19, 22:23)
Temporary ranking:
1. Balkan 4 3 1 329: 293 7 points
2. Smoky Minsk 4 2 2 336: 338 6
3. AEK Larnaca 4 2 2 304: 321 6
4. Belfius Mons Heno 4 1 3 312: 329 5
Group G:
Dnipro (Ukraine) – Levski Lukoil (Bulgaria) – 72:88 (24:30, 17:28, 17: 7, 14:23)
Catania (Finland) – Aris Thessaloniki (Greece) – 88:86 (16:26, 19:20, 20:16, 33:24)
Temporary ranking:
1. Levski Lukoil 4 4 0 342: 289 8 points
2. Catania 4 3 1 337: 327 7
3. Aris 4 1 3 277: 295 5
4. Dynpro 4 0 4 265: 310 4 / BTA
Source link