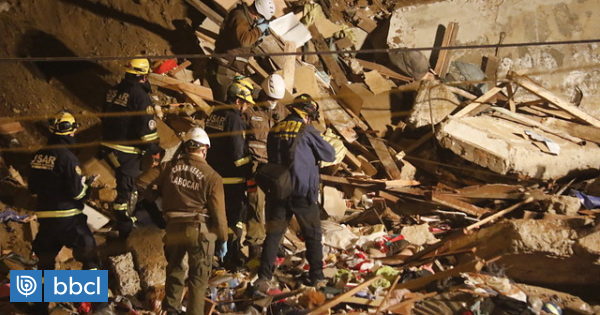 A relative of the family living in the house affected by the fall of Valparaíso realized the bad conditions in the property and said that because of this situation they would be planning to change their home this week.
It is Alejandra, who in an interview with Radio Bío Bío explained that the house is a variety of different materials, among which were adobe, cement, iron and wood. He added that the base is hard, but that the walls suffered from high humidity when it was raining
In this respect, he maintained that his relatives They were going to move home this Friday, given that they were aware of the poor condition of the place where they lived.
The woman explained that her grandmother, who lives in the house, constantly complains about problems and repairs water leaks every year. "The bathroom wall was curve, which means that it is not doing well," the woman added.
As for his family, he said he already knows two dead, although their identity must be confirmed by the authorities. "I know that my grandmother and aunt who came back to look for her died. The others managed to start because they felt the house crackle – he explained.
In addition, he proved that the rescue work was slow here because of the large amount of soil, debris and furniture that hampered the work of Firefighters, and that he thought it could take several days.