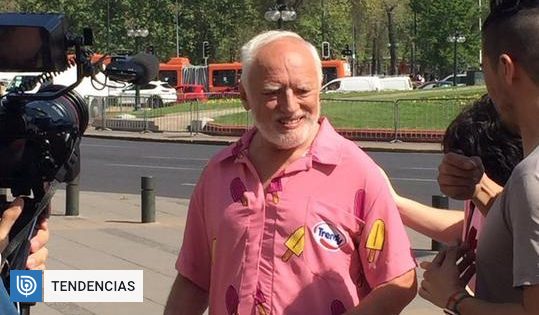 El meme conocido como Hide the Pain Harold (Esconde el dolor, Harold) se convirtió en uno de los más populares en el último tiempo, llevando a la fama a su protagonist.
Se trata de Arató András, quien para sorpresa de muchos usuarios en redes sociales, se encuentra will give menos que en Santiago.
Tal como recognize el sitio Tarreo, el hombre llegó a nuestro país para grabar un comercial para la march de helados Trendy.
Hide the Pain Harold está en Santiago ctm !! pic.twitter.com/ixwdRoI1PX

– Gonzalo (@camposburnes) October 9, 2019
Según han reportado algunos tuiteros, András está en la reconocida Plaza Italia, ubicada en la comuna de Providencia.
En las imágenes dadas a conocer podemos ver al protagonista del meme usando una camiseta de Trendy y con un helado en la mano, por lo que no sería extraño verlo en alguna campaña promotional en las próximas semanas.
la fama del 2019: encontrarse con un meme en la calle pic.twitter.com/WgV3A7Qh8q

– Amanda (@amanndius) October 9, 2019
András es un húngaro de 73 años que durante toda su vida trabajó como ingeniero eléctrico. No obstante, su fama mundial llegó luego que aceptara protagonizar una sesión de fotos para un sitio web de fotos "stock" (genéricas).
Su expresión facial en aquellas capturas rápidamente fue interpretada como la de una persona que está disimulando un enorme sufrimiento interno.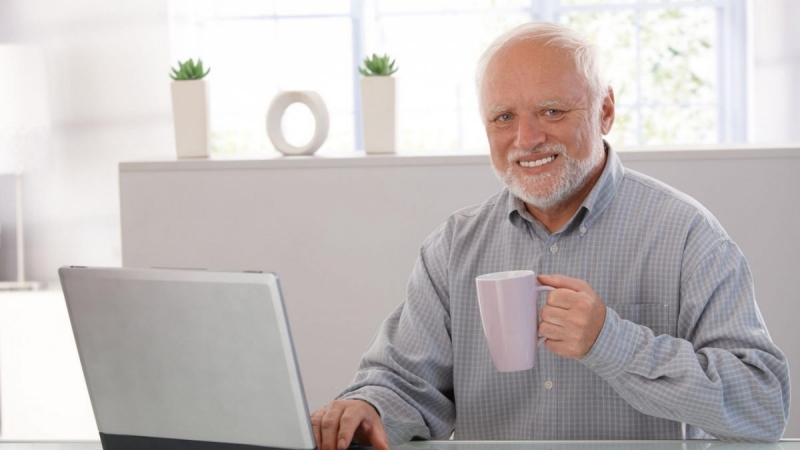 Y aunque según admitió hace un tiempo en conversación con el sitio Filo News, nunca ha ganado dinero por los memes, su popularidad sí le ha permit, cheese rostro de diversas campañas publicitarias, trabajando incluso para Coca cola.