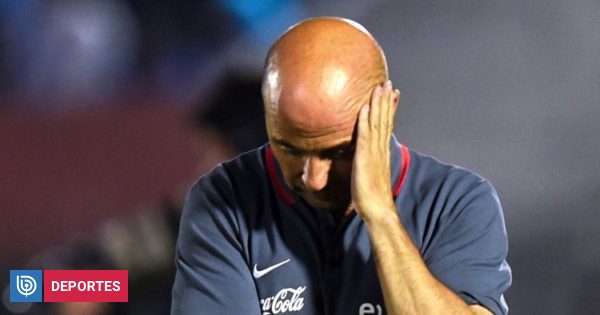 Did you find an error?
Please let us know
Pablo Porciuncula I Agence France Presse
January 19, 2016 Jorge Sampaoli ended the contract as DT of Red and three years after this event, the soap opera lasts between Argentine DT and ANFP.
Sampaoli, who is currently speaking to Santos in Brazil, sued the national authority 3 billion pesos (as compensation), because he claims he has suffered moral damage.
Remember that at the last stage of his stay in the "team of all" Sampaoli told the media that he felt "hostage" because the administration of those years, commanded by Arturo Salah, I won't let him go.
"I don't want to work or live in Chile, I feel hostage," he said on that occasion.
Now, and according to La Tercer, the Spaniard presented the guidelines in the 1st Civil Court in Santiago and directed his complaint to the current president Sebastian Moreno The document was introduced on May 15, 2019, and the Quilín bureau received a preliminary ruling on the 22nd of the same month, presented by a lawyer José Alfonso Jasmen.
Please note that the request was made with Sebastián Beccacece and Jorge Desio, a former technical assistant and physical coach of the Chilean team.
The text states: "Well, my representatives intend to demand the compulsory implementation of contracts concluded with ANFP, with compensation for damages."
In addition, the trial revealed another source of conflict between Sampaoli and ANFP: taxes.
"This part of the contract was not fully complied with by the ANFP, because it only paid back part of the taxes collected, so far not repaying most of those taxes, paid directly by Messrs. Sampaoli, Becaccece and Desio, and that ANFP owed them the money back," they said.
Finally, the Argentine lawyer asks "to view a report from the ANFP catalogs that took place in 2015, where they believe that solutions to this conflict have been agreed. "This agreement exists because it was explicitly mentioned by the lawyer employed by ANFP, Mr. Christian Aste", "it was closed.