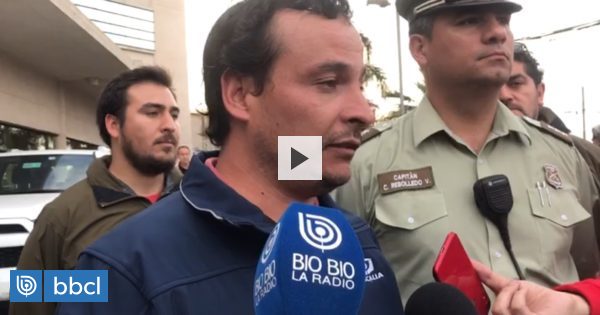 An 11-year-old girl who disappeared from her home in Arica at dawn on Sunday, was found alive walking on public roads in the afternoon of the same day.
In conversation with Bio Bio Radio In the area, mayor Gerardo Espíndola confirmed this fact and explained that the minor was referred to a regional hospital to check for injuries.
"We have no more information on this subject … it was simply. We are happy that the girl finally appeared. We hope it's okay that he didn't suffer anything serious – said the authority.
After receiving medical help girl will be delivered to his mother, said prosecutor Bruno Hernández.
His disappearance resulted search operation which included local prosecution, police, investigative police, municipality and even the University of Tarapacá.
The previous thing, because her place of residence is in front of the gymnasium of this educational institution.
After noticing his disappearance and starting a campaign on social media to find his whereabouts, family accused of being a victim of robbery In your house.
As they noted, they noticed that they had lost cell phones, tablets and credit cards.
Prosecutor Arica confirms that a few minutes ago an 11-year-old girl disappeared from the morning. He was found on public roads. At the moment, injuries are detected in the local emergency department.

– Arica-Parinacota Prosecutor's Office (@Fiscalia_Arica) September 22, 2019