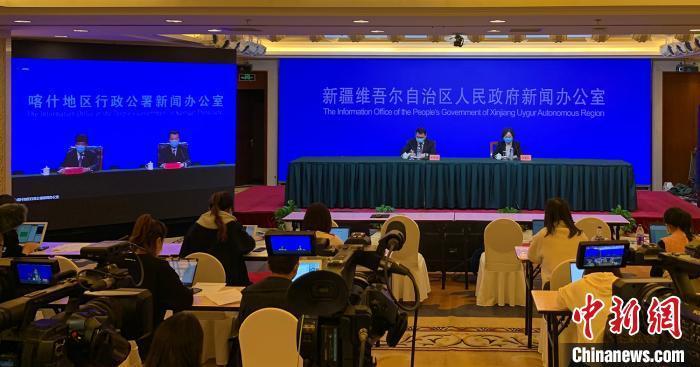 Original title: Second Complete Nucleic Acid Test in Shufu County, Xinjiang, 14 People Quarantined as Medical Observers
(Fighting New Coronary Pneumonia) Second Complete Nucleic Acid Test In Shufu County, Xinjiang, 14 People Quarantined As Medical Observers
Chinese news agency Urumqi, October 29 (Reporter Sun Tingwen and Zhao Yamin) Wang Xijiang, deputy director of the Xinjiang Kashgar Prefecture Disease Control and Prevention Center, reported on the evening of October 29 that a second free nucleic acid test for all workers was conducted on January 29 in Shufu County . At 19:00 14 people were positive and the rest were negative. Among those who tested positive for nucleic acid, 13 people from Zhanmin Township, Shufu County, and 1 person from Wukusake Township, all of whom were medically quarantined, were all related to the Zhanmin Township Three Village Factory.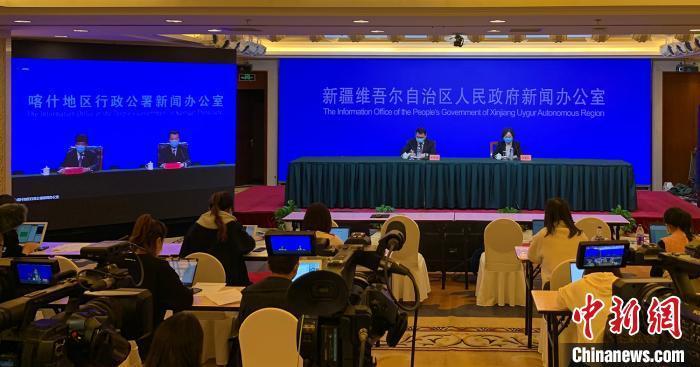 The press office of the People's Government of the Xinjiang Uyghur Autonomous Region hosted the fifth press conference on the prevention and control of the epidemic in Kashgar on the evening of June 29. Photo: Zhao Yamin
The fifth press conference on the prevention and control of the Kashgar outbreak was held that night in Xinjiang. Wang Xijiang reported in a press conference that 45 confirmed cases have been reported in Kashgar since midnight on the 28th (all asymptomatic infections have been submitted for diagnosis) and 138 asymptomatic infections have been reported in Shufu County.
Wang Xijiang said on October 27 nucleic acid tests were performed on all workers in the Kashgar region, with the exception of 183 people reported in Shufu County, all tested negative. In accordance with national and international experience and epidemiological regulations, as the incubation period progresses, some close relatives who are negative for the nucleic acid test at an early stage may be positive on a later test and become confirmed cases or asymptomatic infections.
At a press conference, Gu Yingsu, the deputy director of the Xinjiang Health Commission, reported on the progress in treating the outbreak in Shufu County and said that currently 3 seriously ill patients have received active treatment and are in stable condition. By 24:00 on October 28, designated treatment hospitals admitted 45 patients with confirmed new coronary pneumonia and 3 severe cases.
Following the outbreak, Gu Yingsu said we strictly adhere to the "four early" principles (early detection, early notification, early isolation and early treatment) and "four concentrations" (patient concentration, expert concentration, resource concentration and treatment concentration). Go to medical work. Currently, the entire treatment process is stable, orderly, scientific and efficient.
She said that in the treatment of ordinary patients, greater emphasis is placed on general, symptomatic and antiviral treatment, as well as problems with fluid, electrolyte and nutritional balance; In the treatment of critically ill patients, greater emphasis is placed on comprehensive treatments and multiple treatments. The subject diagnostics and methods of treatment, with particular emphasis on respiratory support, circulation support and organ function support, therapy of lying ventilation, active treatment of basic diseases, prevention of complications, prevention of secondary infections.
The Deputy Secretary General of the Kashgar District Administration, Esaiti Wulayinmu, said in a press conference that the epidemic was mostly concentrated in rural areas, mostly in Zhanmin County, Shufu County. The Kashgar area was based on the regional characteristics of the epidemic. , Focus on conducting comprehensive research of all towns and villages in Shufu County, do a good job of monitoring and managing epidemics, establishing and improving fever alert mechanisms among villagers, and improving and eliminating the environment.
So far, he said, 2,841 villages (communities) in Kashgar have set up 3,021 direct supply points (outlet stores) with everyday items such as grain, oil, meat, eggs and milk to provide the population with daily needs. (End)
Source link