In less than 10 days, from January 1 next year, your mortgage, two children, retirement and other expenses may be deducted before taxes are paid.
On December 22, "Provisional measures for special additional personal income tax deduction" was announced, which received much attention Compared with the comments draft in October, there were some changes: the deduction of rent in Beijing and Shanghai increased by 300 yuan, and the maximum limit serious diseases is 60000. Yuan has risen to 80,000 yuan, children can also be deducted when they go to school abroad …
In fact, Internet users have also raised more difficult situations that may arise. For example, what if your child is studying abroad? If you have a room and rent at the same time? How to calculate annual expenses for serious diseases? Is it possible to deduct the child's treatment? Learn to learn to drive or learn to play the piano …
In such cases, how should the tax be deducted? In order not to let you read the file word by word, you are confused. Recently, the reporter of the Daily Economic News found an authoritative person who solved these difficult problems one by one.
Not much to say, here are 45 situations that you may encounter, you can directly "check the number"!
Children's education
For children from the age of 3 to the end of education, regardless of the stage of education, whether in China or outside the country, you can deduct 1000 yuan per child / month or deduct 500 yuan from each husband and wife.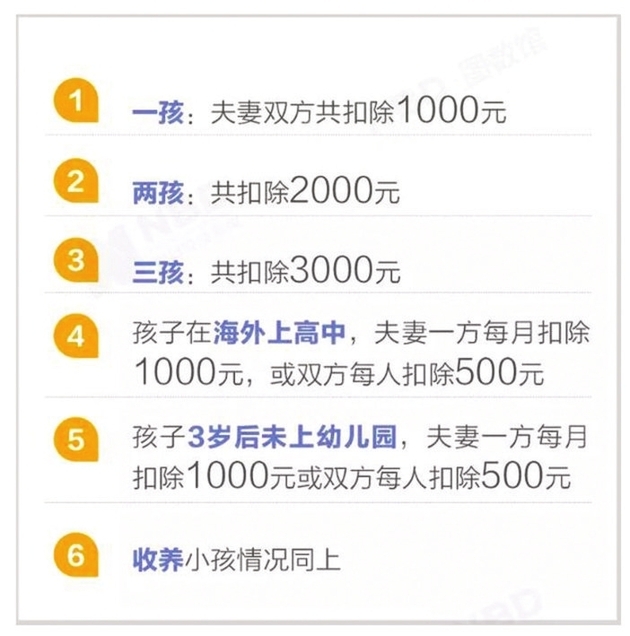 Serious illness
In the tax year, after the insurer reimburses the costs of medical insurance, the personal burden (self-paying part of the medical insurance catalog) is over 15,000 yuan and is subtracted within 80,000 yuan.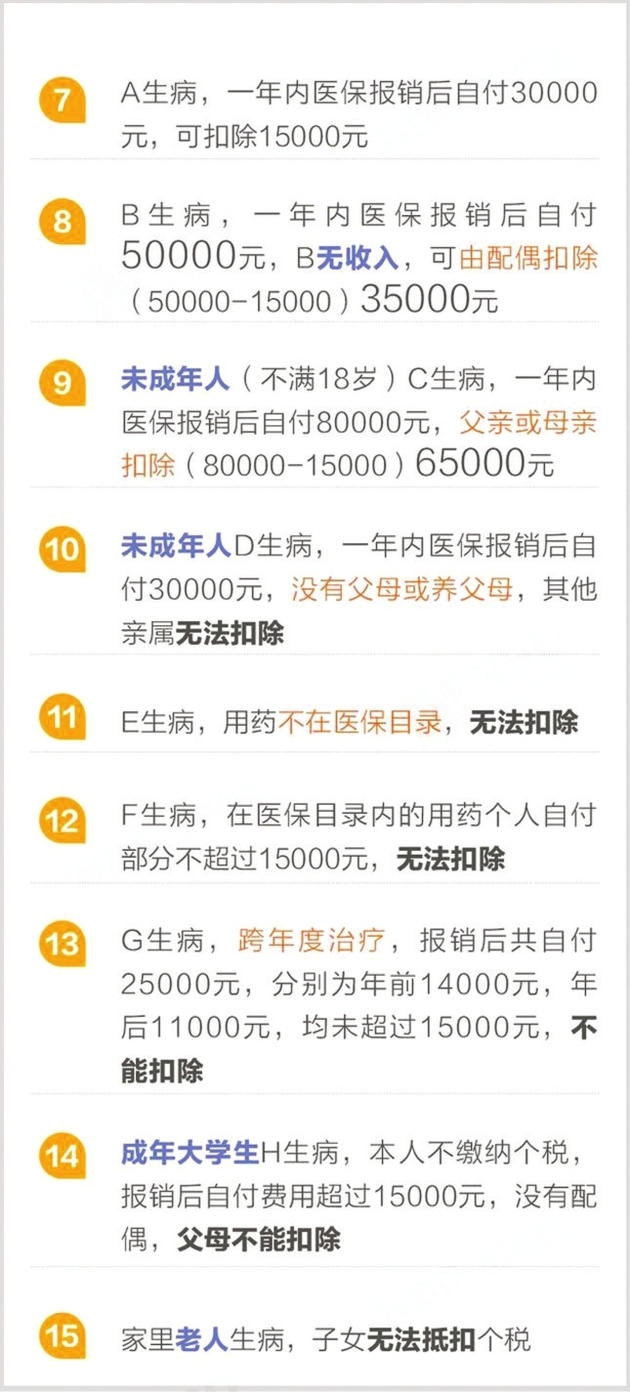 Mortgage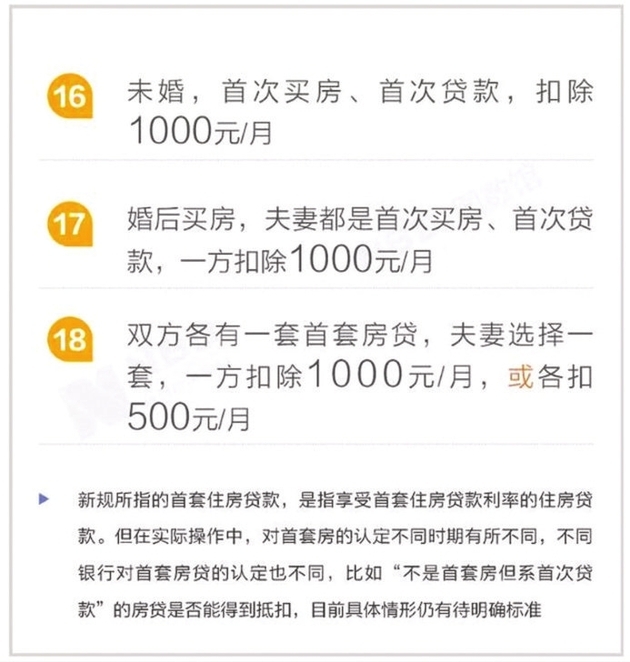 rent
Expenses for rent incurred by taxpayers without their own homes in the main city of employment can be deducted.
The first category: cities directly under the central government, the capital of the federal state (capital), cities mentioned separately and other cities indicated by the State Council, subtracting 1500 yuan / month;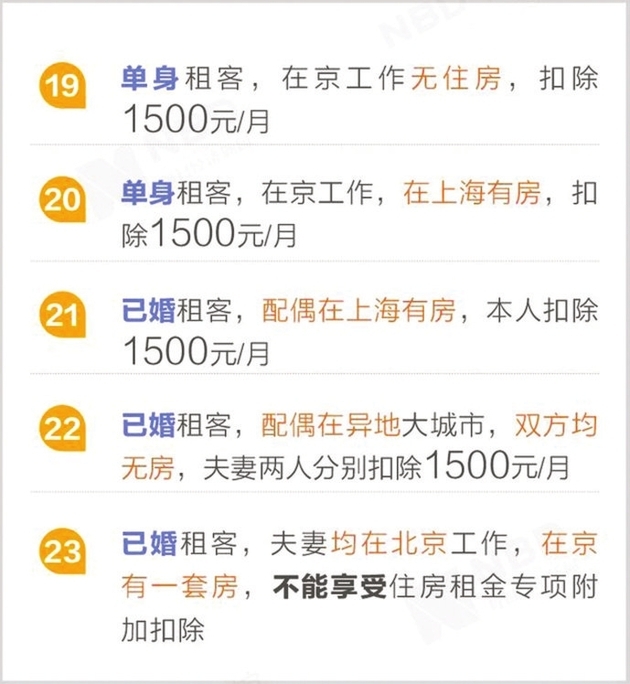 The second category: cities with a registered population of over 1 million in the commune, deducting 1100 yuan / month;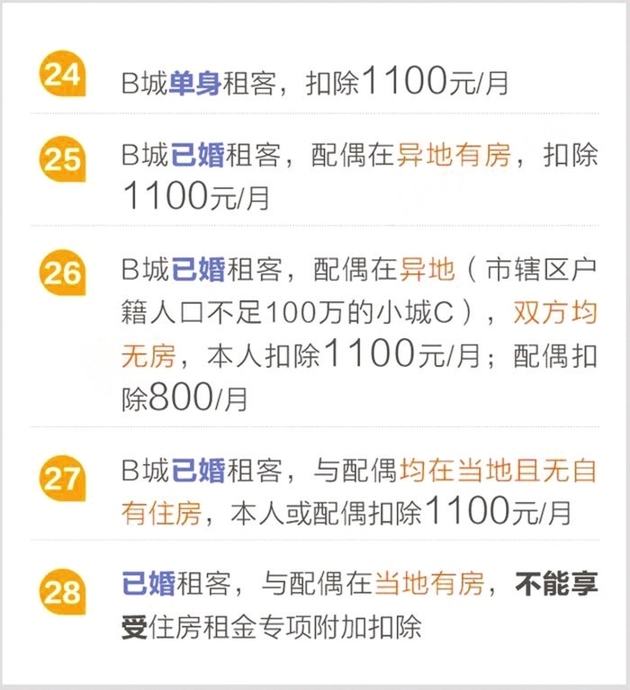 The third category: cities with a registered population of less than 1 million in the municipal jurisdiction (subject to the announcement of the Bureau of Statistics), deducting 800 yuan / month.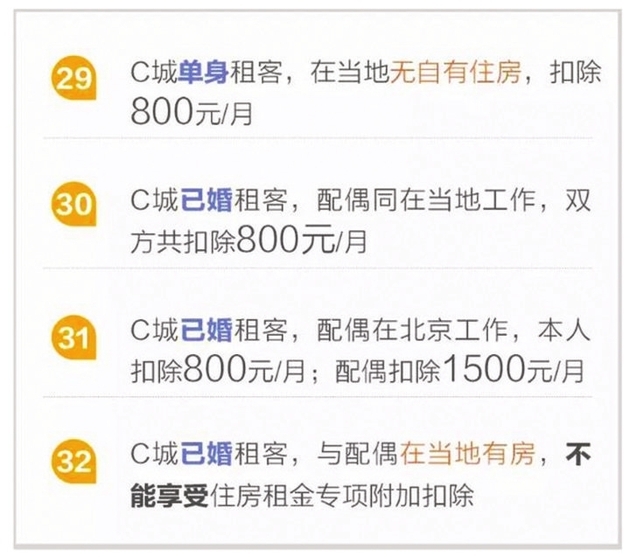 Supporting older people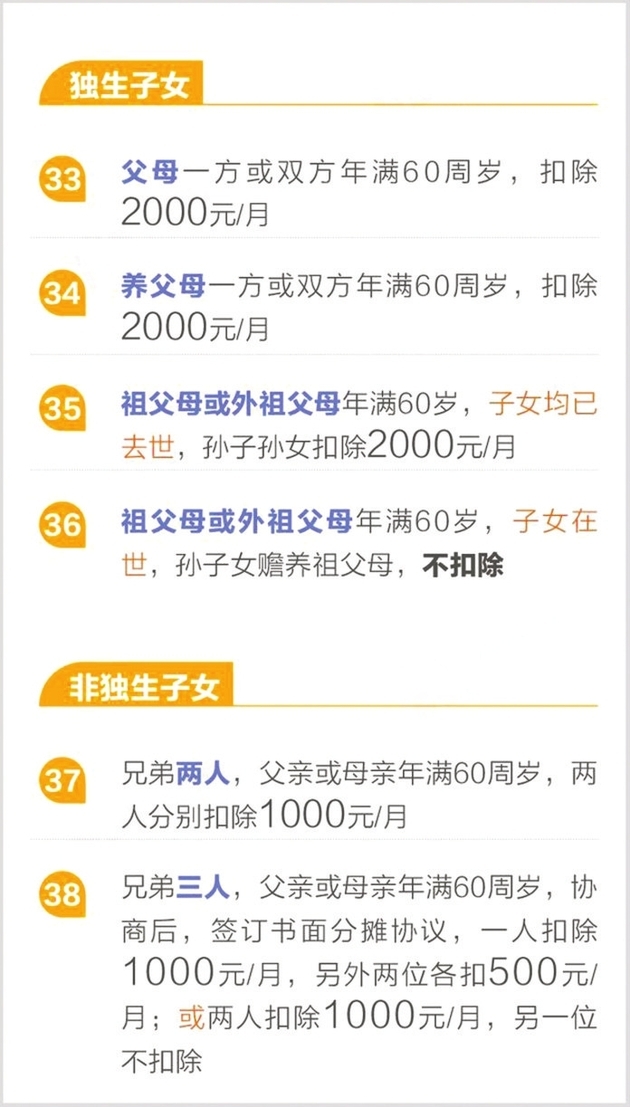 Continuation of education
Education (degree) continuation of education: 4,800 yuan / year, technical staff, professional qualifications, lifelong learning, professional and technical staff, professional qualifications, lifelong learning: 3600 yuan / year.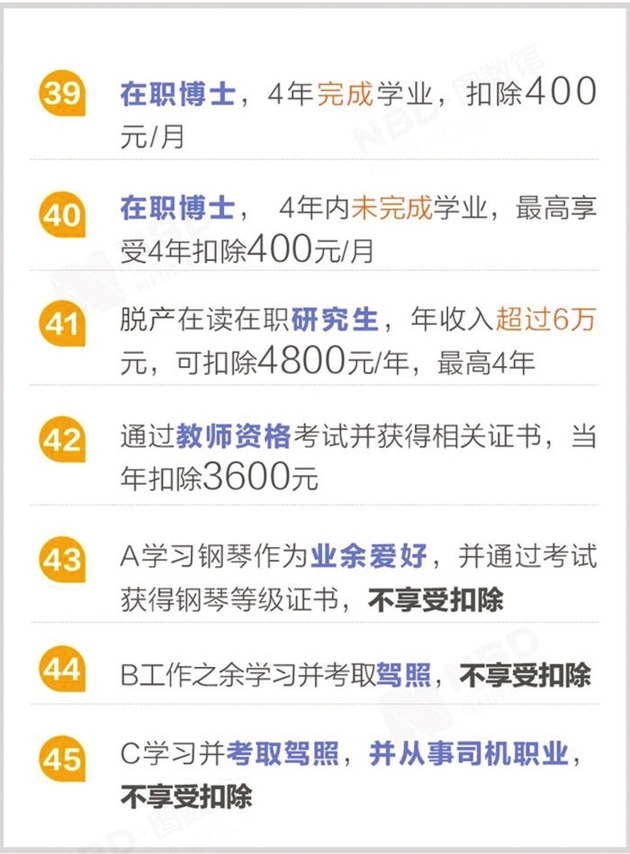 After reading these 45 types of situations, what deductions and deductions do you have in the next year, will you "clear them clearly"?
If you want to print again, contact the newspaper "Daily Economic News".
It is strictly forbidden to reprint or mirror the authorization of the Daily Economic News newspaper.
Cooperation in the field of copyright and telephone for cooperation of the website: 021-60900099 turn 688
Hot line of the reader: 4008890008
Source link