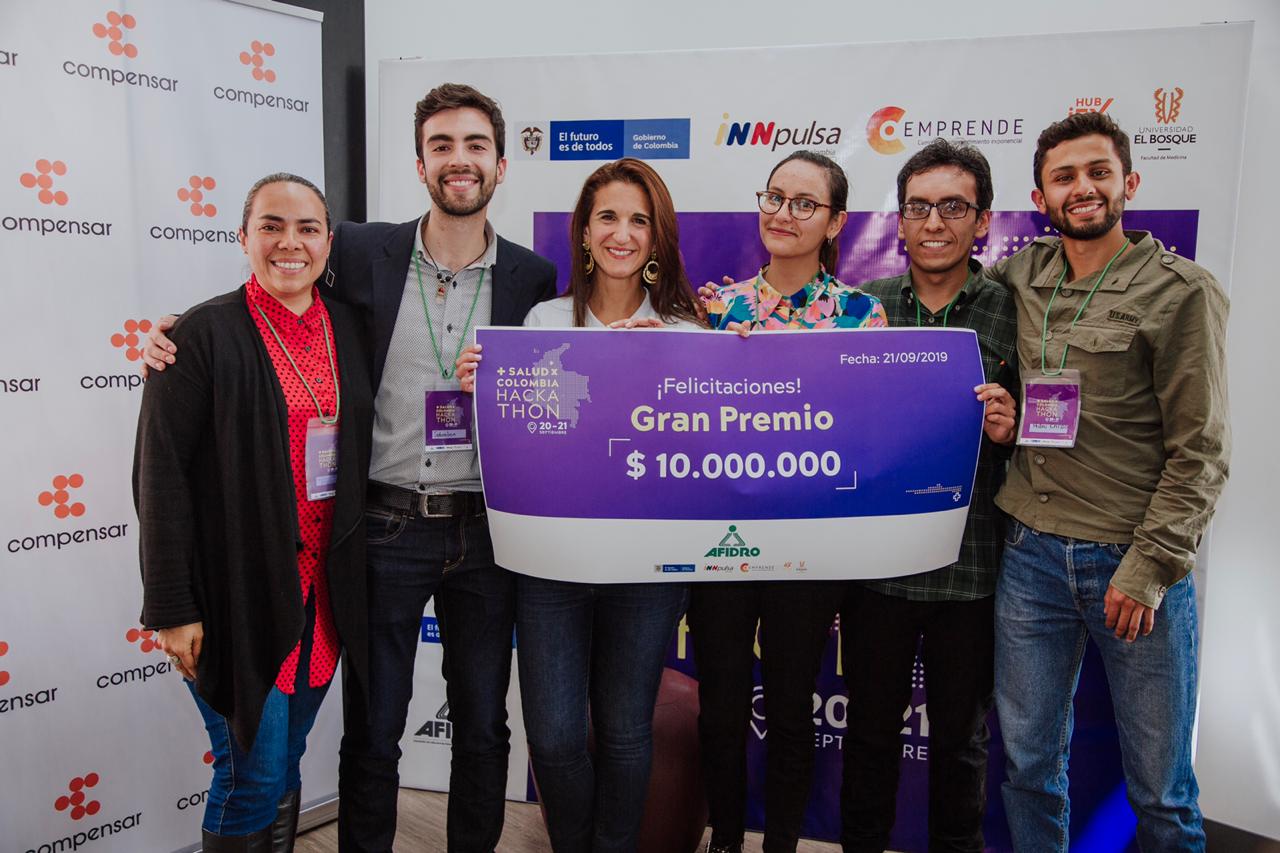 The project of health bonds presented by students from Universidad Nacional became the winning initiative of the first program "Hackathon: + Health x Colombia", a strategy for improving the health care system in this country.
Read also: The prosecutor will launch an investigation against persons promoting vandalism in the event of unemployment
Student Juan Sebastián Numpaque from National University confirmed that this project offers tax breaks for companies that purchase these bonds.
"These are health projects implemented in the country that have initial funding, but private companies will be able to obtain them, so the project contractor will get a return on investment," he said.
He added that "the point is that there is a platform on which you can buy and sell health bonds. Those who sell bonds are contractors for the healthcare sector who are looking for Return on investment and those who buy bonds are private companies that cause health damage and try to replace their social responsibility and improve the company's image by financing the project. "
He also pointed out that tax reductions may occur due to the purchase of bonds. The event developed at the Universidad del Bosque was attended by 175 students from various institutions around the country who worked on innovative ideas for 24 hours to improve the stability of the Colombian healthcare system.
"The goal is that the best ideas that appear can be implemented in the country. Therefore, students will have advice on how to strengthen and scale their projects, "said Yaneth Giha, president of the Pharmaceutical Laboratories Association (Afidro).
This academic competition he managed to unite the academy, the public sector and the private sector to find new ways to balance the healthcare system through innovation.
The action aimed to solve several problems related to to strengthen, transparent and efficient use of health system resources.
Also searched promoting self-care or shared responsibility to create a culture of disease and accident prevention among citizens and finally creating new sources of financing the system, which differ from traditional systems for raising taxes and contributions of employees or employers.
Students who participated in the event belong to various academic programs, such as medicine, economics, law, administration, finance, from El Bosque universities, Andy, Sergio Arboleda, Nacional, Juan N. Corpas, University of La Costa, Javeriana University, María Cano University Foundation, Rosario, Sabana, Areandina, Military, Jorge Tadeo Lozano, UNAD and District.
In addition, teams from the Institute for Health Technology Assessment and the National Cancer Institute took part.
Director of the Innovation Center of the University of El Bosque, Carlos Felipe Escobar, pointed out that thanks to this "hackaton" students from various fields and from 19 universities were encouraged to create innovative ideas that allow finding solutions to problems affecting Colombians
"For us, it's satisfying that the winning group of this event are students from three different universities that have joined together to solve the financial problem of the healthcare system"He said.
This may interest you: Stopping informal transport in Soacha and Bogota leaves the bus devastated
Other winners
* Design Life Journey, a virtual system that characterizes users' habits and behaviors to detect and monitor those suffering from any disease at an early stage.
* The design Health impact, an internet platform that integrates and manages information on IPS processesin which users can view documents on the system.
* Design Guardian, technological model innovative based on the early diagnosis of sexually transmitted diseases, by analyzing signs and symptoms that can be identified through the platform who will early detect these diseases through virtual interaction with users.
* Design Vesta, food translator that cis an application that translates the content of nutritional tables using a digital scanner, that people become aware of the food they eat and thus prevent chronic illness.
* Design SCAR, a risk-based premium system that also characterizes patients based on their state of health and calculates the rate of health contributions that the user must provide. The lower the risk the patient presents, the more benefits he will have from paying for social security.
Source link