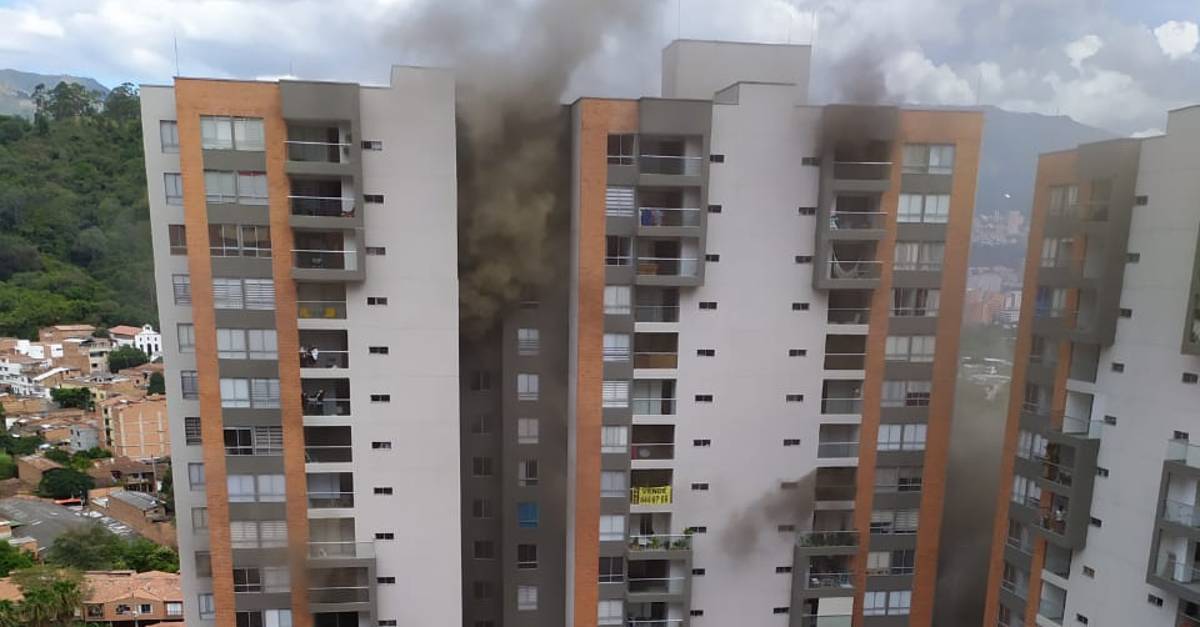 In the afternoon of this holiday Monday, a fire broke out while closing trash in a residential building in San Germán, in the northwest of Medellín.
According to information provided by the Northern Station of the Fire Brigade, two fire trucks took part in the emergency at 14:39.
The events that forced residents to evacuate the residential tower took place in the 75th race with street 61. For the time being, no injuries are reported and the causes are investigated.