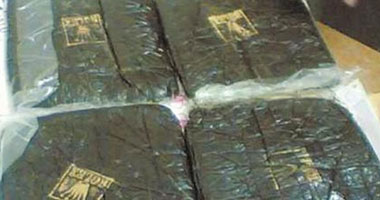 Security services in the Ismailia Security Directorate, along with the police officers of the centers and sections, arrested four suspects of the quantity of hashish, banjo, opium and drugs for the purpose of human trafficking..
General Major Muhammad Ali Hussein, director of Ismaili Security, received a notification from Major General Mohamed Fawzi, director of Ismaili Investigation, stating that the defendant was "A 30-year unemployed person and a resident of the department of the second Ismailia with 23 chunks of hash weighing about 120 grams, a financial sum, a cell phone and a white weapon, a "gazelle horn" and the accused "Ahmed.aa". 26 years old and a resident of the center of Abu-Suir, with banjo weighing about 500 grams and the amount of money and a mobile phone, as well as the accused "Abu Bakr". 25 years of unemployed and residents of Tanta, Ismailia, with the number of cannabis, weighs about 50 grams and 5 tablets and the amount of money and a mobile phone, and accused Ahmed. 41-year-old unemployed and a resident of Fayed center, with a poppy number of about 250 grams, financial amount and mobile phone.
When discussing the outcome of the seizure and control, the defendants allowed possession and possession of drugs for the purpose of trade and cash amounts derived from sales proceeds, cell phones to facilitate communication with their clients users of these substances.
The defendants were detained and detained, and the necessary records were released and the prosecutor's office was notified that an investigation had been carried out.
Source link