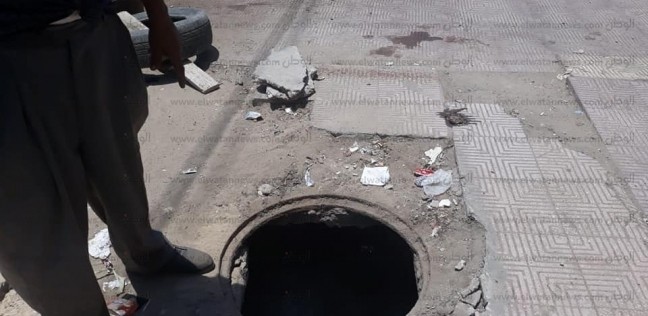 Prosecutor Sadfa ordered the return of the bodies of four people who died after they fell into the sink in the Bandar district in the center of the hospital after she said they were buried and ordered to hand over the bodies to their families.
One family told Al-Watan, who refused the name, that the hospital administration after ordered the families of the deceased to take bodies in accordance with the prosecutor's decision and prepare them for burial, and the bodies had already arrived at home and were prepared for burial, families were surprised by police cars by a new decision of the prosecutor's office to return the corpse to the hospital morgue, otherwise the burial permit will not be issued.
He noted that people returned the bodies back to the hospital and waited for the release of law enforcement bodies.
Major-General Asaad Al-Thukair, deputy interior minister and security director Assiut, received a notification from the sheriff's police commissioner about the arrival of a report from the SOS Operations Room, in which four employees were killed in a sewage sink in the city of Sedfa.
Ambulance and rescuer teams were immediately moved, and four employees were cured, two dead bodies, two very tired who died during the transfer to hospital. The study revealed the death of "Essam Zahran Mohammed" 42 years, "Ayman Saad Mohammed" 47 years; "Zain Abdel Sattar Hussein" 30 years, and "Lawi Nashat Mujahid" 16 years, all seasonal work at the sewage company in Assiut.
Investigations carried out by the PCHR investigation team revealed that if employees unloaded the wastewater from a wastewater treatment plant in an area that had not yet got into the wastewater in the main wastewater sink, where the car hose had fallen, one of them went downstairs to recover Khartoum, but suffocated and drowned. Another trying to save also fell, and four died in the sink.
The bodies were transported and held in the morgue of Sidfa and Ghanayem hospitals, the necessary minutes were released and legal procedures were completed.
Messages that you may like