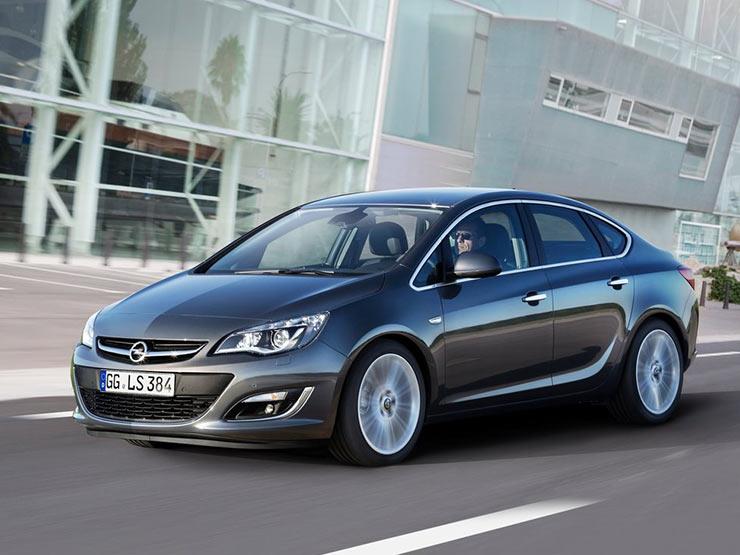 01:36 PM


Saturday, July 13, 2019

Cairo – (Masury):
Al Mansour Automobiles, exclusive dealer for Chevrolet, MG and Opel in Egypt, unveiled the new Opel Astra sedan for the 2020 model.
According to the Egyptian agent, the new model "Astra" will be available in one category of equipment at an official price of 317,990 pounds.
The car is delivered on the local market with a four-cylinder four-cylinder engine with 140 hp with turbocharging and is connected to a 6-speed automatic transmission.
Thanks to the new engine, the Astra can start from 100 km / h in 10.2 seconds to a maximum speed of 207 km / h and use an average of 6.2 liters of fuel per 100 km.
It is expected that the newer Astra models will not differ from the model from 2019, where the German car stands on 16-inch sports wheels, and the car is decorated with chrome side and front facades, with a 460-liter rear storage.
The car's cab has been equipped with a number of distinctive features, including a 7-inch touch screen, automatic dual air conditioning, CD input, steering wheel control, wireless connectivity, Bluetooth, AUX, Electric hand, electric glass.
The protection offered by the Polish assembly vehicle for customers on the local market includes 4 airbags, ABS, non-slip, ESP, HAC, speed stabilizer, central locking, fog lights Front and rear.
Source link