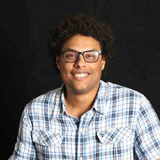 He wrote:

Ayman Gilberto

Wednesday, November 7, 2018


19:27

Tigris Valley team agreed to the final defeat with Zamalek with four goals for two goals, with Ismaili winning in the league.
The Tigris Valley won Ismaili 3-1 in the match of the thirteenth Premier League round, Ismailia Stadium.
And pick up the valley of the Tigris score for point number 14 in the tenth place in the order of the competition table, and the balance Ismaili for 13 points in 12th place.
Mohamed Reza opened the score for Wadi Degla in the third minute of the match, then tied Christopher Mendoga with Ismaili in the 42nd minute.
Dijla returned to the second goal in the 82nd minute after Doudou Al-Gabas and Karim Mamdouh scored the third goal in the 86th minute.