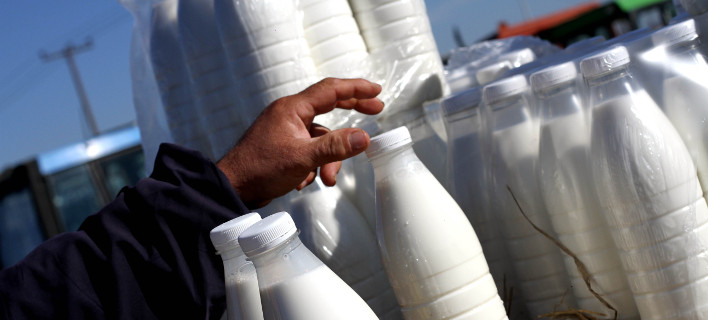 [ad_1]

The "brake" in dairies is trying to establish a joint ministerial decision on a stricter control framework throughout the production, processing and handling chain.
Changes made by the JMC of the Ministry of Rural Development and Food, which have been subjected to public consultations, provide for severe sanctions, including the closure of the enterprise, as well as the obligation to declare imported milk.
In advanced settings:
1. Sanctions for criminals, including suspension of operations, shall be sanctioned.
2. A mandatory monthly declaration of the quantity of milk imported by milk producers and purchasers is hereby established.
3. Necessary control measures to ensure fair commercial practices in the production, marketing and marketing of milk, milk products and milk by-products.
4. All milk producers and purchasers fall within its scope.
The monthly declaration of milk quantity is of particular importance. Every milk producer that delivers milk to buyers is required to submit to the ARTEMIS application a monthly milk delivery declaration, which consists of a centralized detailed statement of deliveries made by the producer per month, along with their value, for each milk separately, by the end of the month after one month of milk delivery.
Currently, both milk producers and 'first buyers' mean a company or collective body purchasing milk from domestic producers, as well as one or more of the following products: heat-treated milk, concentrated milk, powdered milk, powdered milk protein, cream, butter, curd, directly from EU Member States or third countries, for further processing into dairy products or milk desserts, for standardization – packaging / repacking or resale of parts or all, with the exception of amounts available directly to the retail trade) are required to submit monthly statements delivery and delivery of milk by the end of the next month at the latest.
Therefore, all purchasers of milk declare the quantities of milk and dairy products and / or dairy products and milk-based by-products (whey and whey) purchased every month from their activities and the corresponding quantities of products sold by them in the same period.
[ad_2]

Source link