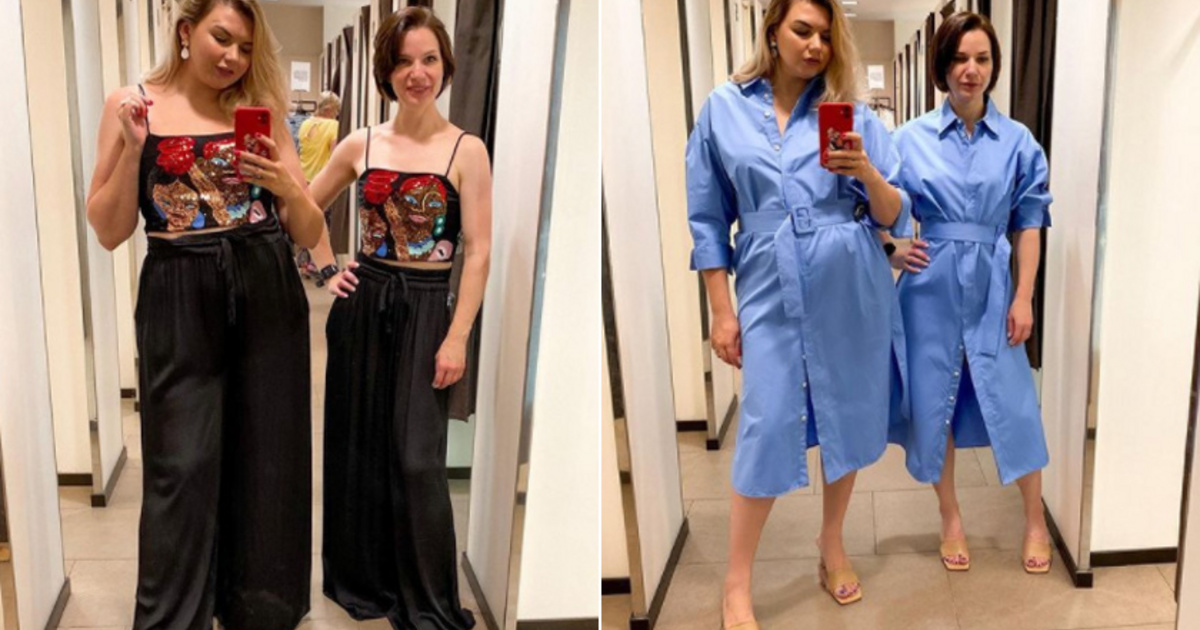 Unfortunately, there is still a misconception that truly elegant clothes only look good on thinner women, although this is not the case at all.
Russian stylist Marina Kamenskaya knows that fashion is not a matter of weight or size, and that fashionable clothes are not painted only by super slim women.
Same dress for XL and XS women
A lady wearing size XL has teamed up with her two XS girls to show it in spectacular photos and videos: as their shapes are different, they can be just as pretty and attractive even in completely identical sets. Ladies posing next to each other to draw attention to it, and their photos quickly gained the recognition of Internet users. They note that fashion is also completely independent of size, build and weight.
Photos: Instagram / kamenskaya.style, Instagram / style_gallery_161.