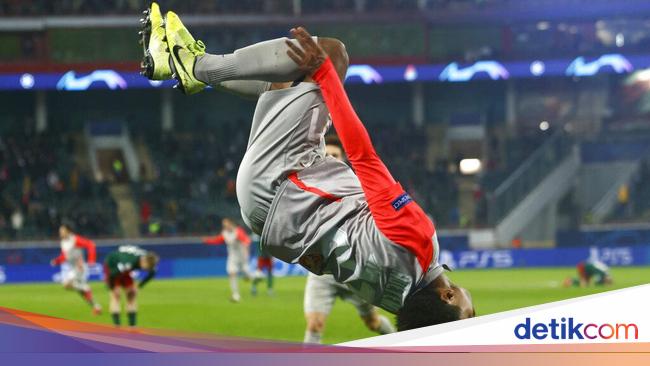 Jakarta –
18-year-old Karim Adeyemi has also become synonymous with RB Salzburg's victory over Lokomotiv Moscow in the Champions League, taking the ball from opponents and then celebrating a beautiful goal with a rollover.
RB Salzburg retains the option to qualify for the last 16 matches of the Champions League or at least penetrate the Europa League by winning the fifth matchday during a visit to the RZD Arena at the Lokomotiv Moscow headquarters, Wednesday (11/02/2020) early in the morning of WIB.
The victory with the score of 3: 1 was successfully won by RB Salzburg. One of the goals was scored by Karim Adeyemi, who has just finished his second match in the Champions League in this match.
In the 81st minute, two minutes after Lokomotiv Moscow narrowed the gap, Adeyemi took advantage of Murilo Cerqueira's mistake, which was not sticky in receiving the ball.
Karim Adeyemi with speed not only managed to snatch his opponent's round skin, but also quickly led him to the goal of Lokomotiv Moscow.
Vedran Corluka then attempted to close the penalty area, but Adeyemi managed to outsmart the defender's veteran and sent the ball past the Lokomotiv Moscow goalkeeper. Speed, peace, goals.
Karim Adeyemi, who just turned 18 in January, scored his first Champions League goal with a beautiful acrobatic rollover that was as cool as the goal he scored in his second appearance at the event.
This action made Karim Adeyemi score a goal in two consecutive matches. He also scored his first goal in the Austrian League this weekend.
Karim Adeyemi himself is a footballer born in Munich, Germany. The footballer, who once defended the German U-16 and U-17 national teams, also studied at Bayern Munich's academy. Adeyemi has been recruited by RB Salzburg since 2018.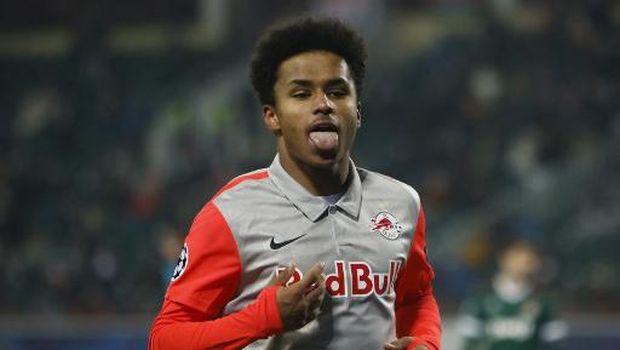 Karim Adeyemi of RB Salzburg after breaking a goal from Lokomotiv Moscow in the Champions League. (Photo: AFP / MAXIM SHEMETOV)
(krs / case)