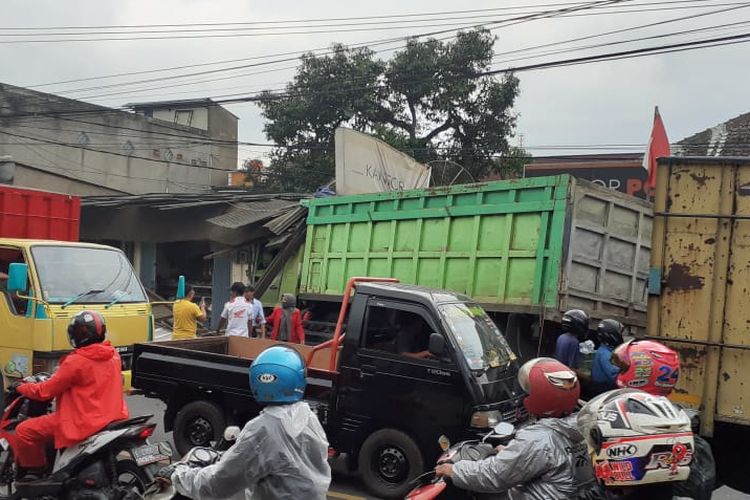 PRFMNEWS – As many as 6 vehicles were involved in a series of accidents near Tanjungsari Square, Sumedang Regency, West Java, on Tuesday, December 1, 2020 afternoon.
From the information provided by the editor of PRFM from Dirlantas Pold Jabar, Kombes Pol. Eddy Djunaedi, another accident at Tanjungsari in the Sumedang region, was caused by a Fuso truck from Nopol Z 9355 HB.
A large truck hit 5 vehicles on Jalan Raya Tanjungsari, right near Tanjungsari Square in Sumedang Regency.
Also read: There were more accidents in Tanjungsari Sumedang, traffic jams in two directions
Also read: Officially trimmed! This is the end of the vacation and the joint vacation schedule
The unlucky Fuso truck collided with 5 vehicles with the following details:
R2 (motor) vehicle Nopol F 6364 RC