JAKARTA, KOMPAS.com – After going through leaked silhouettes and photos spyshotMitsubishi Motors Corporation (MMC) has officially launched the new generation Eclipse Cross in Japan. In addition to a fresher appearance, this mid-size SUV also has a PHEV (Plug-in Hyrid Electric Vehicle) variant.
The launch of this model makes the Eclipse Cross the second Mitsubishi PHEV car after the Outlander PHEV.
Previously, orders for this car were opened from October 2020. MMC also plans to sell the Eclipse Cross PHEV for up to 2,000 units within six weeks.
Also read: Initial story of seven consumers suing DFSK for 9 billion rupees
Ilustrasi Mitsubishi Eclipse Cross PHEV
Takao Kato, CEO of MMC, said his company has upgraded Mitsubishi Motors and 4WD's environmentally friendly technology to a higher level.
"Thanks to the pioneering power of PHEV technology and the 4WD expertise we built during rallies, we have instilled the essence of Mitsubishi in this redesigned model," said Kato in an official statement (4/12/2020).
"The new Eclipse Cross is the perfect partner for drivers who want to do more with their cars and are looking for new challenges," he said.
Also read: PO Rosalia Indah Borong 6 new buses created by Adiputro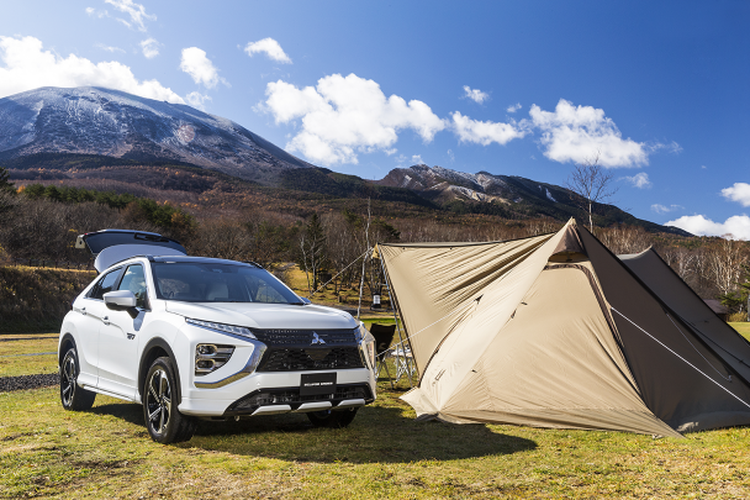 Ilustrasi Mitsubishi Eclipse Cross PHEV
According to Kato, Mitsubishi will also be launching increasingly environmentally friendly models in the future, both with EV and PHEV technology.
"By 2030, we will increase the share of electric vehicles in total sales to 50 percent, focusing on a PHEV like this new model," he said.
Broadly speaking, the newest Eclipse Cross design incorporates the dynamic concept of modern SUVs. The rear and front have received an update, making the car longer than before.
Also read: Note, this is a forecast of the 2 peak return flow phases for Christmas and New Years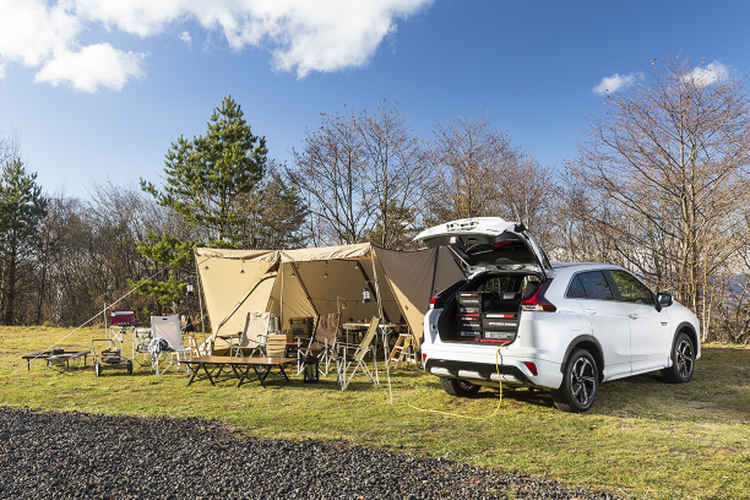 Ilustrasi Mitsubishi Eclipse Cross PHEV
In addition to the exterior, the changes also affect the interior. Now the space in the cabin looks more elegant and fresh. The changes to the rear doors certainly provide better visibility and increased luggage space than the old model.
In the PHEV version, the new Eclipse Cross is equipped with a 2,400cc MIVEC engine with two electric motors. While the battery delivers 13.8 kWh with an all-electric range of 57.3 km (WLTC mode).
Interestingly, this SUV has an electrical outlet on board 100 V AC with a maximum power of 1500 watts, which can power electronic devices under all conditions.
Also read: Don't get used to putting your feet on the dashboard of your car, it's dangerous!
Ilustrasi Mitsubishi Eclipse Cross PHEV
In an emergency, the Eclipse Cross PHEV can even provide household energy for up to 10 days, when fully refueled.
Speaking of prices, in Japan, this car costs from 3,848,900 yen, or the equivalent of 520 million to 4,477,000 yen, or the equivalent of 605 million yen.
As for the petrol variant, the newest Eclipse Cross is offered at a price ranging from 2,531,100 yen or the equivalent of 342 million to 3,346,200 yen or the equivalent of 452 million yen.
Source link