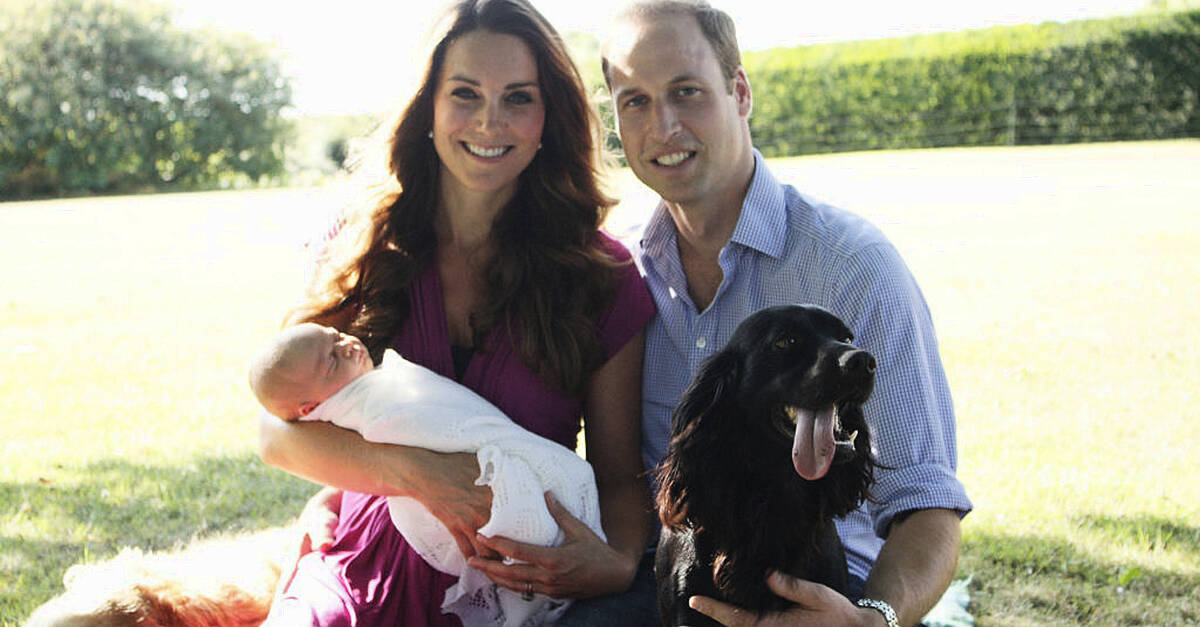 The Duke and Duchess of Cambridge have revealed that their dog Lupo has died.
The nine-year-old black cocker spaniel was a wedding gift from Kate's brother James.
William and Kate wrote in a Sunday Instagram post: "Unfortunately, our beloved dog Lupo died last weekend.
"He has been the heart of our family for the past nine years and we will miss him very much."
Following the birth of Prince George in July 2013, William said that Lupo handled the confusion at home very well.
"She's doing just fine," he said.
"Since a lot of people know who has dogs and bring their newborn back, it takes a while for them to adjust, but no, so far he's fine.
He added, "He's been drooling a bit around the house so he's perfectly happy."
In photos taken on the occasion of Prince George's third birthday, a small member of the royal family caused controversy by offering Lupo to lick his ice cream.
This prompted the RSPCA to warn people not to give their dogs dairy products as they could be toxic, although an animal welfare charity praised George for trying to help Lupo stay cool in the summer heat.
High energy
Spaniels that have been bred as hunting dogs are known to have high energy, and Kate longedly commented on a charity worker's wistfully polite dogs while visiting Keswick in the Lake District.
"Maybe we should borrow you Lupo," she joked.
Back in March, Kate revealed that table tennis was a difficult activity in their household due to Lupo's determination to get involved.
During the couple's visit to the Republic, she told young people at a resort in Co Kildare: "We try to do it at home, but our dog catches ping-pong balls."
Lupo's mother, Ella, belongs to Kate's mother, Carol.
James Middleton was badly affected by death.
On Instagram, he wrote: "Nothing can ever prepare you for losing your dog. For those who have never had a dog, it can be difficult to understand the loss.
Lifestyle
How does the fashion of Princess Diana in the Crown compare …
"However, those who loved the dog know the truth: the dog is not only a pet; he is a family member, best friend, loyal companion, teacher and therapist ".
Mr. Middleton described himself as "Dog Dad to Ella, Zulu, Inka, Luna, Mabel & Nala" on his Instagram page.
He said he took Ella for a long walk and lit a candle in Lupo's memory after receiving the sad news.
Source link