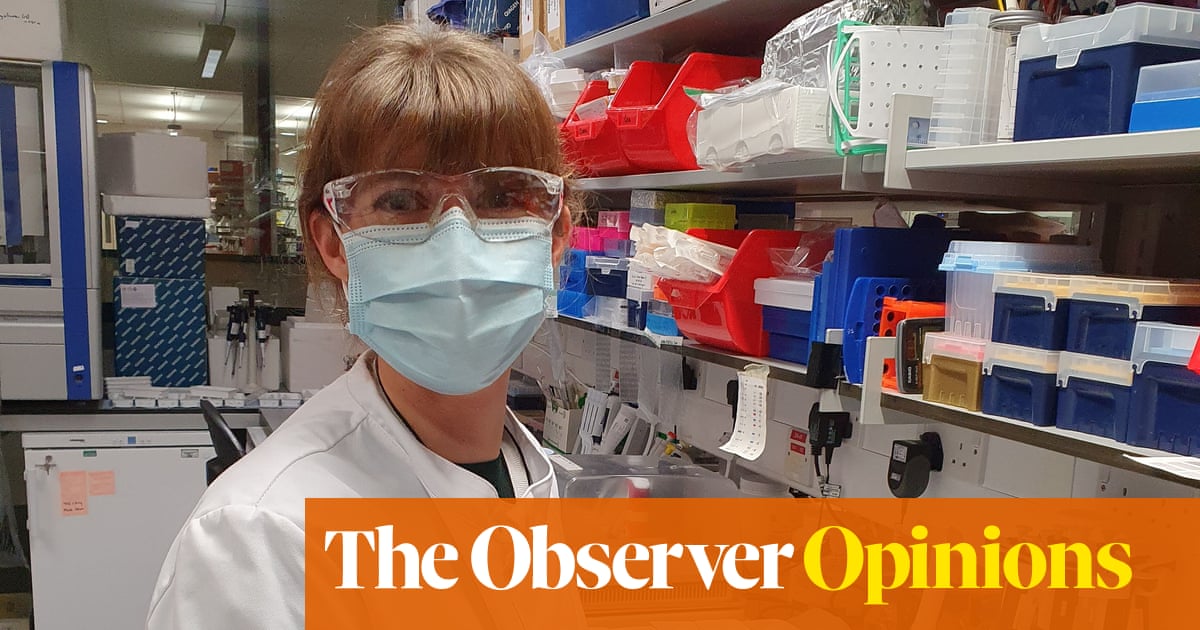 faFrom an early age, I was fascinated by the natural world, especially the way living organisms work. For me, the interaction between organisms, for example between host and pathogen, is fascinating. I've always been interested in translational research – how can what I do on the bench affect the health of the general public?
This feeling has never been more relevant than it is now. During a pandemic, releasing vaccines that can prevent disease is a public health intervention that will benefit many people.
Since April, I have been working on the assessment of the immune response in clinical trials of the Oxford / AstraZeneca ChAdOx1-nCov vaccine. In my role as a postdoctoral immunologist at the Jenner Institute, I previously worked on clinical research into epidemic pathogens such as Ebola, Mers-CoV, and influenza. My job was to measure the antibody responses induced by these vaccines.
So when it came to the task of performing immunological analyzes, and specifically antibody levels, for the Covid-19 vaccine, I had the necessary skills to move forward. Granted, the task to be done in the Covid-19 clinical trials would be much greater than anything I or any of my colleagues have ever worked on before. Currently, I lead a laboratory team studying antibody responses to a vaccine in volunteers for clinical trials. We are interested in the level of antibody response to our vaccine antigen – to ChAdOx1-nCov, i.e. the Sars-CoV-2 spike protein.
We tested the antibody response after one dose of the vaccine, and after two doses, we saw how they fell out. We also compared the antibody responses in different age groups. Now we want to follow the antibody response over several months to determine if our vaccine can trigger a long-term immune response.
My job involves much more than just conducting experiments in the lab. Planning, data analysis, logistics (eg storing thousands of samples), organizing both laboratory supplies and managing people are daily work. There was a lot of pressure in the development of this vaccine, including short waiting times for laboratory testing to be made available as soon as possible after the blood samples were collected from volunteers.
I've been working harder in 2020 than ever before and I hope to have more than ever again than ever! Sometimes your workload becomes frustrating – especially when you think you've completed a task and may have a break, but moments later another, often bigger, task comes up.
For me, the best way forward in these situations is to unite as a team and work out how to reach the end goal by using the skills of the individuals in the lab. There have been many ups and downs in the past nine months, but they have been split amongst colleagues, many of whom I would never have had the pleasure of working on if it were not for these attempts.
Have I ever worried, "What if the vaccine doesn't work?" Of course, these thoughts come to my mind when I should be sleeping. However, I had confidence in both the vaccine technology and the team working tirelessly towards a common goal. Fortunately, we were rewarded with the news that ChAdOx1-nCoV is effective in preventing Covid-19.
Hearing that, I immediately burst into tears. Tears of relief, joy, hope and excitement for the future of this vaccine. I am very proud to be part of this vaccine and I can't wait to see how it benefits people all over the world.
Source link