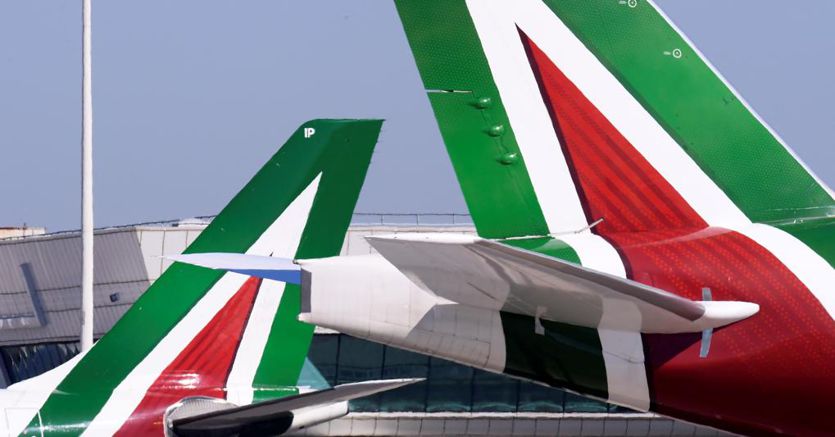 A decisive day to save national airlines. On the management board of FS Atlantia
author: Marigia Mangano
2 & # 39; reading
A decisive day for Alitalia. After stopping the Atlantic, convinced that the conditions for the company's accession to the flagship campaign rescue plan had not worsened yet, the management of Ferrovie dello Stato would soon come true. The presidium is scheduled for 11 am, followed by the management of the company that will investigate the sudden change in the Atlantic.
There is no Atlantia, The group of motorways led by the Benetton family still has time and informed at the end of the council that it met on November 19 that "at present the conditions necessary for the public to join the consortium finalized to present a possible binding offer on Alitalia". Therefore, November 21 will not be the last to revive a consortium that is able to take over the company, despite the veiled optimism shown by the Minister of Economic Development, convinced of "good steps forward", which, however, does not seem to have materialized.
The risk of an eighth extension. Fs may therefore be forced to submit an eighth extension request to the Commissioners, who, however, restricted the access to bridging loan funds (400 million guaranteed by the government) during the consortium's presentation. The conditions that Atlantia considers insufficient to present the offer are repeatedly confirmed by the company because it expressed readiness to evaluate the investment, starting with an insufficient business plan. Today at the table there is only Delta's commitment to take over – alongside Fs, Atlantis and the Ministry of Economy – 10% of capital, with an investment that the Americans have confirmed in 100 million.
Lufthansa terms. Instead, Lufthansa, for which apparently at this point the Italian group seems to be in favor, latita. The German company showed itself once again determined in its line: no injection of money in this Alitalia, which Germany is not willing to take up shares. If and when the carrier is restructured, if and when in practice the costs and jobs will be significantly reduced, you can talk about it again. But for the time being, for the German company, the solution to this issue only goes to the trade partnership, not to the investment in equity (even hypothetically double compared to Delta, up to 200 million euros).
Therefore, Delta remains the only true international competitor, although it has not changed its offer. And this is not enough, Atlantis. The international partner must be searched.
Source link