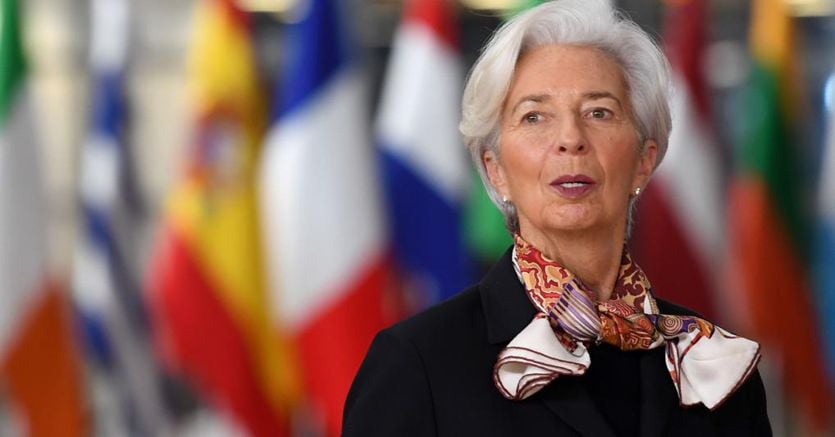 At the next meeting of the Governing Council, after assessing the epidemic situation, the prospects for an effective vaccine, as well as the trends in the euro, the Central Bank will reassess the measures introduced to support the economy
by Riccardo Sorrentino
At the next meeting of the Governing Council, after assessing the epidemic situation, the prospects for an effective vaccine, as well as trends related to the euro, the Central Bank will reassess the measures introduced to support the economy
3 minutes of reading
It's a promise. The ECB will not change rates and its policy of buying securities and injections of liquidity, but it will not stand still: it is ready to respond to developments – characterized by a sharp slowdown in economic growth – with the current securities purchase programs – until December, when the publication of new macroeconomic forecasts it will reassess the 'economic outlook and balance of risks' that are anyway 'clearly downgraded' and take appropriate action. "The ECB was on the first wave here, it will be here on the second," President Christine Lagarde said at a press conference.
As indicated directly in the official statement published at the end of the Governing Council meeting, the ECB's analysis will focus on three points: the dynamics of the epidemic, the vaccine outlook, but also the EUR trend. Indeed, the real exchange rate has remained stable for several weeks, but at a fairly high level; similar to the euro (1.17, after touching 1.20, reaching 1.1970 on September 1).
The analysis will allow the ECB to "recalibrate its measures". "All means," Lagarde explained and repeated. It is an accurate indication, indeed a commitment. The board of directors, explained Lagarde, fully agrees that "intervention is necessary". ECB staff are already working on assessing the most appropriate set of adjustments to be adopted. In the meantime, being able to use securities purchase programs, and in particular Pepp, in a "flexible" manner allows the ECB to use its instruments with the intensity most appropriate to the situation.
The goal, the press release explains, is "to ensure a financial environment conducive to economic recovery and to counter the negative impact of the epidemic on inflationary trends. This will support the convergence of inflation towards the target in a sustainable manner, in line with the commitment to symmetry ". In particular, the ECB will be very careful about the health of the banking sector: "credit," said Lagarde, "must continue to flow towards the economy."
New measures are necessary. The recovery is "losing momentum faster than expected", precisely due to the spread of the infection and the intensification of containment measures, Lagarde explained, and the service sector was "clearly slowing down". The fourth quarter will therefore signal a sharp slowdown in growth. "Consumers are very cautious," added the CEO, while investment was weakening also due to "weak balance sheets" of companies.
Source link