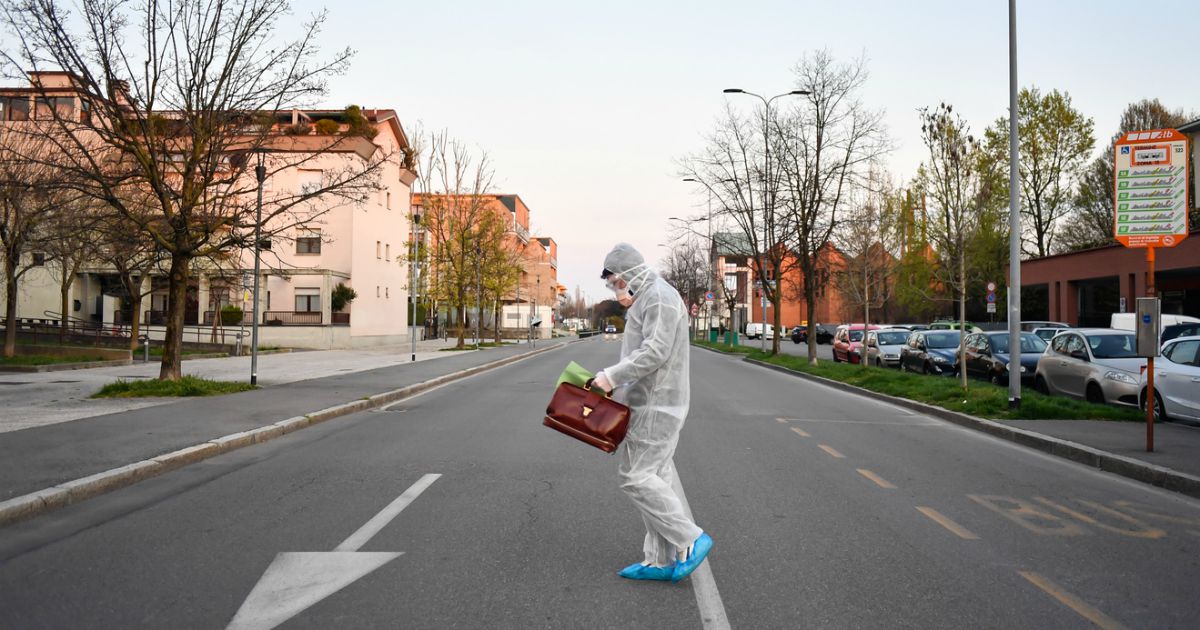 The pandemic we've been talking about for days has exposed the true weakness of our healthcare: territorial medicine. Which in fact must be the first point of reference for the citizen e necessary filter for the hospital. Because diseases are treated not only in acute hospitals. All patients with chronic disease require help and treatment at home or at most in nearby clinics. As the population ages, we are talking about important numbers that are set to grow more and more. Steps surveillance system at the Higher Institute of Health in Italy over 14 million people suffering from at least one chronic disease (heart disease, diabetes, cancer, high blood pressure, respiratory or liver disease, kidney failure, stroke or cerebral ischemia) and 8.4 million are over 65 years old. Well, in that context, the campaign was born two years ago "Primary Healthcare 2018: Now or Never" for the renewal of Italian primary health care, signed by the group young family doctors, public health specialists, nurses and anthropologists. The reform proposal is contained in "The blue book"(The name is the same as in the document drawn up in 1990 ByPortuguese Association of General Medicine and Family Guiding Principles on which the 2005 Portuguese Health Reform was built), a document containing the 12 essentials that you need to start over to create a primary care culture. What does it indicate a new model of health strongly integrated with the social sector and this puts the patient-person at the center, intervening not only in the treatment of the disease but also in managing it as a whole. As already foreseen from 2016 National plan of chronic diseases of the Ministry of Healthunfortunately for these aspects still on paper in many parts of the country.
The essence of the proposal (based on the national plan) is developing a proactive and multidisciplinary approach "This is not limited to providing services to treat disease only," the document says, but it works in synergy with the community in particular the resources of the territory municipal social services, local sanitary authorities, pharmacies but also associations, sports clubs, parishes, schools, community volunteers to provide answers to all patient care needs. For example, think of weak old women who often experience loneliness and economic hardship. "The family doctor has a team of nurses, secretaries, psychologists and social workers," he says Giorgio Sessa, one of the doctors promoting the campaign. The figure of a health visitor, introduced with Health Pact 2019-2021 between government and regions "should be assumed directly from the regionand not by the primary care physician to avoid far-west contracts and inequalities in treatment. In addition, Sessa specifies, the physician should be paid not on the basis of the number of patients but on the basis of health goals, eg restricting the prescription of antibiotics or medications for metabolic decompensation by promoting a healthy lifestyle ". The Blue Book also insists strengthening of neighborhoods, that is the territorial term for health companies. "Each district must be able to do an epidemiological survey of the territory to direct the service offering," Sessa continues. Finally, integrated network concept: "It is necessary to build shared care pathways with professionals to deliver more personalized and less fragmented services. A family doctor cannot limit himself to issuing prescriptions, "encourages the young doctor.
Some realities are already experiencing this new community prosperity. Health house Piagge, located in a popular area of ​​Florence, hosts a group three GPs which for a year have launched multidisciplinary work tables with psychiatrists, social workers and nurses present in the structure. There is also a collection point, obstetrics and gynecology clinic, pediatric clinic, outpatient doctors and public hygiene doctors. Cecilia Francini41, one of the GPs, highlights the valuable utility of teamwork. "Interventions are more timely and targeted. We took command elderly couple, suffering from dementia and aggressive towards his wife, we separated them, he stopped landing in the emergency room, he is under protection ". Another example: "Recently in two hours we included a foreign woman in the social welfare plan who gave birth for 20 days and passed out during a gynecologist checkup, did not eat for several days because she had no money. It is a multi-ethnic district with a high unemployment rate, we can see each of them – says the doctor. Managing Covid patients is also easier thanks to a group of associates. "We take turns following them, two hours a day," continues Francini, ". We take turns with nurses at home check-ups or conduct video calls, also to examine patients chronically, after equipping them with a blood pressure monitor and pulse oximeter ". Another initiative is "Active connection" community involvement in building wealth. "During telephone calls inviting citizens to take the flu vaccine, we asked them if they had the resources or contacts to support those in need," Francini explains. The parish community has organized itself home delivery of food packages for Covid patients or particularly vulnerable, the association deals with transport to hospital for scheduled visits, other volunteers call the elderly and lonely to find out how they are, and if help is needed, there are those who provide home medication and have two protection associations human rights, we monitor the health condition of the Roma camp twice a week ". Nurses pass on "Community Nurses"– the doctor closes: "They will no longer have to work on tasks or on an individual pathology, they will rather have to take care of the well-being of a person at three hundred and sixty degrees, offering physical activity or a cooking or gardening course in solidarity with a neighborhood association, they are overweight or eat poorly" . Integration with local resources is also a key solution this time.
Andrea Posocco, 33, is a general practitioner in Tarzo, the small town of Treviso with 4,000 inhabitants in the Prosecco hills. "In suburban areas it is difficult to do group medication because people live dispersed" declares. The alternative is to work online. "We are two family doctors across the country, we decided to make patients' medical records available so that one of them, when he became ill or overworked, would replace him." In Covid emergencies, this collaboration has proved successful. Posocco decided to set up his studio in the center of the commune. "I meet social services every week. At first, when I proposed this initiative, there seemed to be no issues to discuss together. Instead, we both follow drug addicts, abused or battered people, or suffer from mental disorders. Collaboration is essential, "comments Posocco, who has also mapped local sports associations with the city council to involve them in promoting physical activity, especially for the elderly. "I could then refer older patients to walking groups or gentle exercise," she explains. While he directs those who need it to a psychological listening position triggered by one of the two rsa. "It's free, for relatives of people with dementia, but generally open to all citizens." Since July, a doctor with 1,600 patients hired a secretary and a nurse: "Thanks to Covid, I realized that you can't work well alone. The nurse does not limit herself to standard caring duties, asks about the patient's lifestyle and family support, can he get drugs, is there someone who reminds him of the therapy, does he need help for washing, shopping, etc. Since last spring, Posocco concludes. a telemedicine project with diabetology at the Ca 'Foncello hospital in Treviso was also launched. We video consult specialists to share treatment plans, review treatments together, and patients no longer have to go to the hospital to collect them.