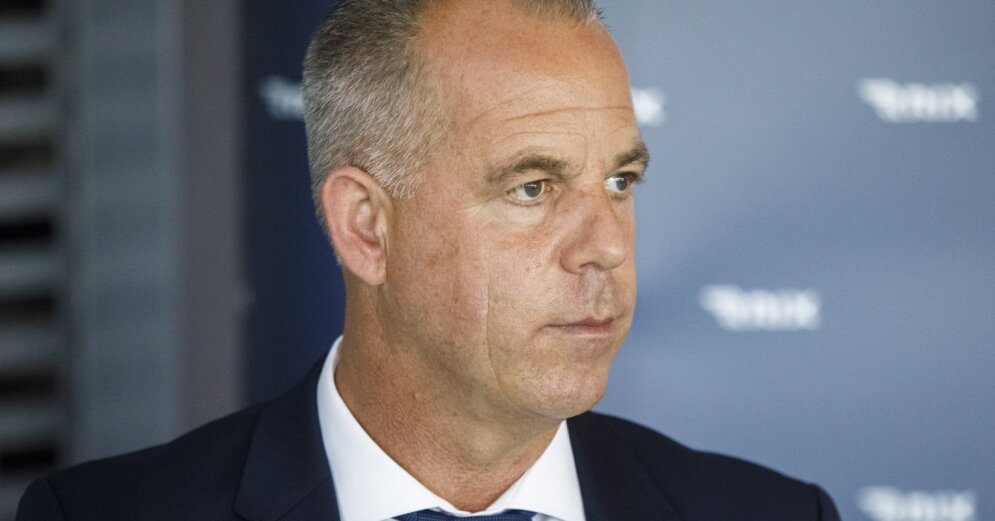 The Latvian national airline airBaltic could surpass last year's operating results in 2022, said Martins Gauss, president of airBaltic, in an interview
Content will continue after the ad
advertisement
"We have a simplified fleet, we have a strong market position, so it is quite possible. At the same time, this forecast is based on the assumption that next year's pandemic will end. If not, then of course the forecast will have to change, "said Gauss.
He mentioned that airBaltic plans to generate revenues of EUR 150 million this year, next year – EUR 350 million, but in 2022 it will again exceed the revenue limit of EUR 500 million, as it was last year.
"In terms of the number of passengers flown, we will continue to look, but in terms of revenues, in 2022 we will definitely exceed last year's level," said Gauss.
He added that the European internal aviation market would certainly resume operations sooner than long-haul flights in their entirety.
"When it comes to long haul flights, it will take longer for them to regain their previous capacity. For example, Australia has announced that intercontinental flights will be closed until at least next summer. The same is true of New Zealand. We are a local European airline and we have intercontinental flights. "Flights were limited to Abu Dhabi, United Arab Emirates.
He also predicted that a business trip would require a longer recovery time. "We have a good mix of business and leisure travel and can replace the missing part of business travel with recreational travel. This is especially true next year as this year many have not traveled and spent the money on it, so we may be ready to leave in two next year. travel – said the head of airBaltic.
He predicted that the aviation market after the Covid-19 pandemic will be significantly different than before it.
"Many major airlines – Lufthansa, Air France, KLM – have received support packages from their governments with a rather complex structure and many will need further assistance. Airlines like Ryanair are also reviewing revenue forecasts. " – announced EasyJet for the first time in its history will not disappear and the market will consolidate more, many small airlines will disappear, and stronger airlines – Ryanair, Wizzair, large airlines including airBaltic – will return. Of course, we won't see as many daily flights as ever, but flights on European routes will definitely come back, "said Gauss.
He added that airBaltic will announce new routes with no prior flight offer next year, and that 70 routes will be flownable during the summer.
At the same time, Gauss predicted that airline ticket prices might not be uniform. "Tariffs, as usual, will be set by competitors. If there are several airlines on the same route that have to fight for passengers, ticket prices will be low. However, airlines cannot fly at a loss for years and will have to cover them. However, revenues will most likely have to increase. "If they are too tall, people just won't fly," said Gauss.
It was previously announced that the turnover of the airBaltic Group in the first half of this year. They decreased by 63.6% to 78.713 million euros due to the Covid-19 pandemic, while the group's losses increased almost sevenfold to 184.77 million euros. AirBaltic's audited turnover last year was 503.281 million euros, 23.1% more than in 2018, but the company recorded a loss of 7.729 million euros compared to profit a year earlier.
The Latvian state holds 96.14% of the voting rights in the capital of airBaltic, while Aircraft Leasing 1, owned by the financial investor, Danish businessman Lars Tussen, holds 3.86%.