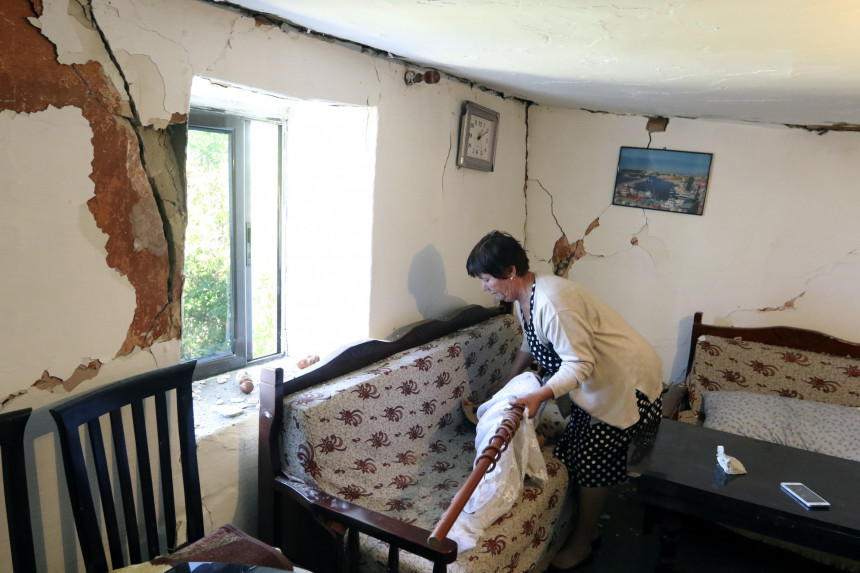 Today, 30 September at 17.00, an extraordinary meeting of the Crisis Management Board (CMC) was held to examine the request for humanitarian aid for the Republic of Albania.
September 21 in Albania, there was a strong earthquake (5.8 magnitude) followed by many earthquakes. Seven prefectures / regions from 12 in the country were affected by the earthquake. However, heavy rainfall occurred in Albania on September 23, which caused floods in some cities and regions already affected by the earthquake. In light of the devastation caused by natural disasters in Albania, the National Fire and Rescue Service (VUGD), as the National Contact Point for Civil Protection, received a letter from the Albanian Government asking for humanitarian aid from the European Union Response and Coordination Center (EU ERCC). For Latvia to ensure this, the CCP must address this issue and, if necessary, refer it to the Cabinet of Ministers for approval.
On the basis of Albania's application for humanitarian aid and a list of requests for disaster response and assistance, the Ministry of the Interior prepared a list of resources from state resources that can be transferred to the affected country, such as dry food, blankets, sleeping bags, work gloves, various power generators, lighting sets, rescue helmets, respirators and goggles.
At the Crisis Management Council meeting, the application for humanitarian aid from state material resources was considered, supported and it was decided that tomorrow it would be considered at the meeting of the Council of Ministers. If the resource list is approved at the CoM meeting, SFRS will inform the responsible Albanian authorities about the humanitarian offer from Latvia via the EU ERCC and, after agreeing with the relevant Albanian authorities, will organize and coordinate the delivery of humanitarian cargo to Albania with the transport mechanisms offered.
The funds needed for the reconstruction of the state's humanitarian resources and their transport will not exceed EUR 50,000 and will be provided by the state budget program 02.00.00 "Emergency measures" in 2020.
Source link