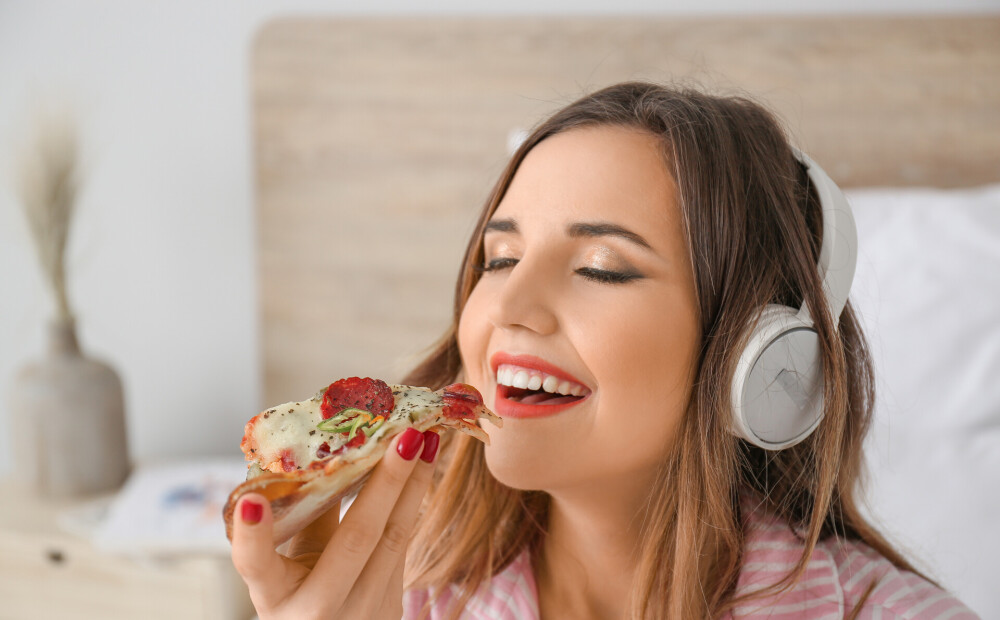 A calm meal by carefully chewing food is believed to be good for digestion, and the eater is able to pause in time feeling full, so there is less risk of gaining extra pounds. However, not everyone has self-control at the table.
Researchers at Aarhus University found that a certain rhythm of music may help – slow, with smooth transitions without interruptions, writes the academic publication Appetite. Most likely, the rhythm of the music affects the speed at which we chew food. Similarly, the opposite effect can be achieved if fast, dynamic music is played during the meal – rock and roll will only improve the appetite, which in some cases can also be beneficial.
About 300 people took part in the study and had to taste the chocolate pieces and describe their taste buds in detail. They did not know the purpose of the experiment. During the tasting, the participants first listened to rhythmic music through headphones, then to a quiet version of the same piano composition, while the control group enjoyed the chocolate in complete silence.
The slow version was 45 beats per minute, the fast version was 180, both were short, jagged, and slow and flowing. The fastest one was condemned by the group left in silence, the last one – with slow music. Interestingly, the musical accompaniment did not make any impression on the senses of taste.
Others are currently reading

Mail the Kariņi photo in the store without the face mask. The prime minister explains – it was in July


612 new cases of Covid-19 in Latvia on Monday; four dead

A family member in Sweden accidentally discovers that the mother has held her son there for 28 years