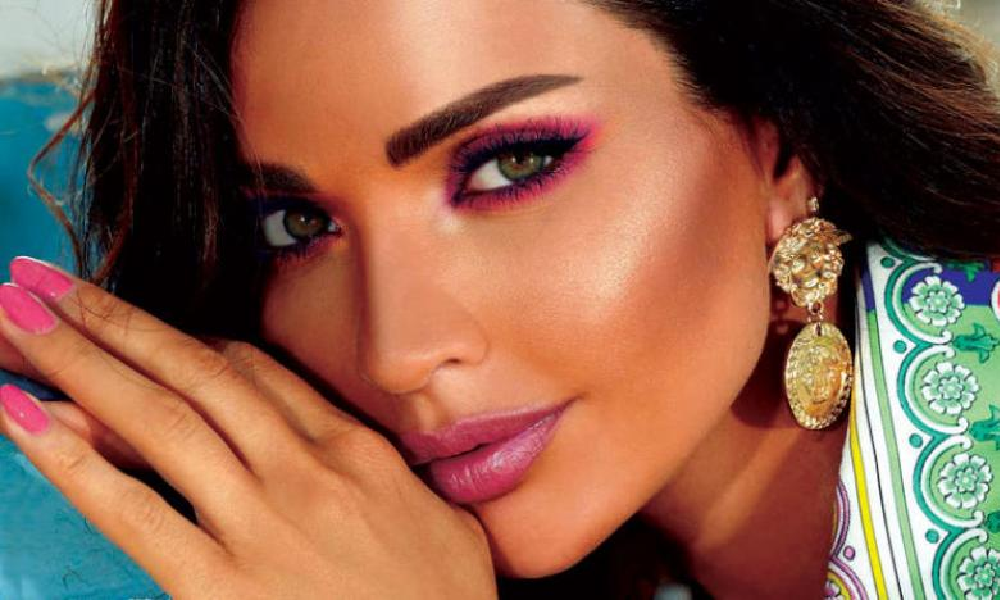 Vivian Haddad wrote in Asharq Al-Awsat:
Dalida Khalil's song "Chic Away" has been in great demand since its last release. This photographed lyrical work by Khalil provides her with a broad starting point in the field of performing arts. She gave him her full acting experience, singing talent and dancing profession. The form of a versatile and diverse artistic station is the first in the contemporary world of singing. After the effort and preparation that took me a long time (about two years), I released a clip to compose an integrated work of art. It is an addition to the spectacular celebration of women, as it is the only element on which the director of the work, Pierre Khadra, relied.
Dalida Khalil told Asharq Al-Awsat: "I am pleased with the positive feedback I received about the Chik Away video. This is the work of His Holiness, intermittently, because of the many crises we have experienced in Lebanon. Right now, I was sticking to it so as not to miss the opportunity to be enjoyed by its viewers. "
The song, which is in Egyptian dialect, was written by Osama Mehrez, composed by Muhammad Yahya, distributed by Omar Sabbagh and produced by "J Music". In the context of her speech, Khalil commented: "I wanted her to have a song that was similar to me, like many other Lebanese people. That's why I designed and separated it to measure a story full of positives that we lack in our time. "The director, choreographer Pierre Khadra has been able to translate our longing for hope and positivity through colorful exhibition panels with a female scene par excellence." And he continues: "When I spoke to director Pierre about this clip, I was convinced that it should only be dominated by women. He managed to handle the case carefully and without exaggeration.
Throughout the tape, which was supervised by the company "Music Is My Life", we notice the overwhelming presence of women through the selection of dance groups consisting only of girls. In the final part of the work, we are attracted to a female presence that is different from the usual and classic that we got used to singing clips based on beautiful women. Dalida Khalil commented in her speech: "I wanted to greet all women without exception, regardless of their external appearance or skin color."
This work is the first work of the young director Pierre Khadry. Dalida Khalil tells him her story and says: "Pierre has accompanied me on artistic TV shows such as" Dancing the Stars "and" Celebrity Duets ". He was like a shadow that never left me, he advised, trained and taught me to move around the stage while dancing or singing. And when I decided to do this work, I only found someone who knew the artist Dalida Khalil well and trusted her skills. He has a keen eye that cannot be confused, and his professionalism is clearly demonstrated in the video "Chik Away". "We shared all the ideas and steps for this job, so we developed a method together, taking into account the fashion lines, dance moves and singing style," she continues. We even consulted around the location to complement the scenery and introduce us to the fantastic nature. I chose the northern region of Lebanon (Anfa) to make the video, especially as it is one of the most beautiful tourist destinations in Lebanon.
In addition to practicing dance, Khalil has also not forgotten about efforts to develop her vocal talent. Therefore, she asked David Sajan to be her professor on this subject. "He is an artist known to train the most important singing stars in Lebanon and when I met him I knew he would be a good coach for me too. I know well that we cannot satisfy everyone, because tastes and opinions differ. But I did my homework and in the best way to be successful at this stage. We worked as a band at the required level and I hope the song will take us to the place we want. He is successful in Lebanon and in the Maghreb countries and the Persian Gulf, opening the door to this type of showman. This art has become a rarity, and its golden age in the days of the stars Nelly and Sherihan was a great success. Personally, I am very impressed with the latter as it has been featured in this play and has not been repeated.
Dalida Khalil, full of positive attitude and joy in the context of the clip, confirms that she hopes to meet artist Sherihan one day, sit down with her and talk about how much he admires her since she was young. He says, "Who among us was not touched by the fawaze of Ramadan in Sherihan's day. What she achieved in this matter, like the artist Nelly, in a certain era, we do not see anything like that anymore. Are you thinking of presenting these roses someday? "It's a dream that always haunts me and I would like it to be realized in a contemporary style that keeps pace with today."
And whether he is considering releasing new songs, he replies, "I am currently enjoying the success of my song" Chik Aoi "and my future projects in this context.
Fans of actress Dalida Khalil have recently been preoccupied with the news of her absence from the sequel to Secret, in which she starred opposite Bassem Mughniyeh in the first installment. She was taken from him without prior notice.
There are rumors that another Lebanese actress (Stephanie Saliba) was chosen in her place. As he commented: "In fact, the manufacturing company did not inform me about this matter, so I was surprised by the news." Did it upset you, especially since you managed to play the part of Tallinn? "I am convinced that each of us is taking a chance in this life," she says. Personally, I had great success on the series "Secret". And replacing Tallinn with another actress never makes me sad. The future lies ahead and I believe that I have taken part in this work and that is enough for me. "