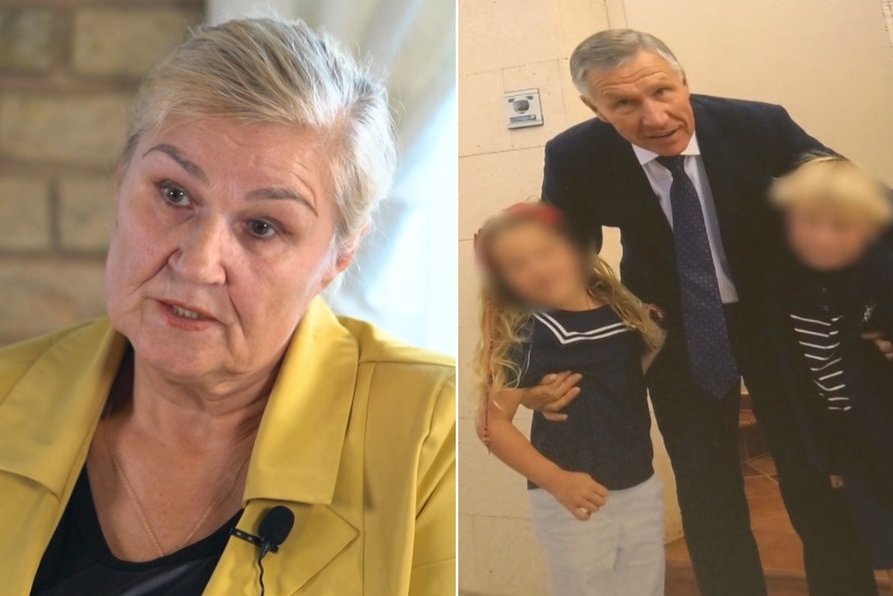 Mykołaitienė met her cousin on February 17 in Nida. The woman claims that she learned from her family about Raimondo's disease and what was happening, and decided to convince herself of the truth of the story and meet her cousin face to face. The image that Vanda saw really surprised her.
"I saw in Nida: he was coming back from a walk with his then friends. Of course he is a little surprised, as if lost. I embrace him and say, "Raimonds, I am very sorry about this unexpected visit. I saw the car in the yard and realized that I needed to see you. He didn't tell me anything. I hugged him, he hugged me too, but the hug was not warm. And he was silent all the time – said cousin Karpavičius.
According to Vanda, Raimondo didn't say a word – the man changed radically. When he returned home, Karpavičius was seated on the couch and his jacket was taken off. Vanda says he probably couldn't undress so his friend Aisté at the time helped him. As if that wasn't enough, Vanda claims that Raimondas could not speak at all because of his illness.
"I ask him:" How are you, how are you, what is your health? "He raised his hand to the scar, lowered his hand, looked at me, lowered his eyes," said V. Mykolaitienė.
The woman claims that Raimondas only communicated with her through gestures. This detail was a secret to Vanda, like Raimond, who was unable to speak on February 17, changed his will at the beginning of March and organized a wedding at the end of this month. The woman rejects the version of miraculous healing.
See more from the mysterious meeting of Vanda with her cousin R. Karpavičis in the film:
Let us remind you that after the death of millionaire Raimondas Karpavičius, his ex-wife Audronė Karpavičienė did not find her or her son's name in the will. Much of the assets of the owner of cannabis milk food worth more than $ 110 million. Aistė Grybauskienė, a woman who did not know her first family, inherited a million euros.
For this woman, the businessman wrote his real estate in Lithuania and Spain in spring. Then he was only four to five months old.
The lawyer Audronė, the first wife of R. Karpavičius, presented a shocking version of events in the program "Against the Current":
Watch "Upstream" every Tuesday at 19:30 on TV3. The latest program about the family drama of R. Karpavičius can be seen here: