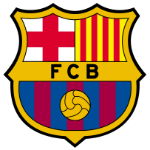 Sunday, December 6, 2020 At
Barcelona lost their expensive LaLiga points again on Saturday night. Ronald Koeman's team lost 2-1 in Cádiz and after ten match days they are already twelve points behind the leader Atlético Madrid. Barcelona still has more Champions League wins than in LaLiga this season: five against four. After the game in southern Spain, Koeman expressed disappointment at another Catalan mistake, but also the way the goals had been scored.
In the eighth minute, Marc-André ter Stegen barely managed to save Óscar Mingueza with an own attempt from a left-wing corner. However, the breakout was taken by Álvaro Giménez: 1-0. After just over an hour of play, right after the equalizing goal, Barcelona made another final mistake. The throw from Jordi Alba to Clément Lenglet was too strenuous, but the defender was unable to take the ball and Marc-André ter Stegen kicked the ball against the running Álvaro Negredo. The striker caught Frenkie de Jong on the wrong leg and fired the empty goal.
Cádiz takes the lead? Work for Koeman and his people! ??#ZiggoSport #LaLiga #CADBAR pic.twitter.com/vm5OdA322U

– Ziggo Sport Football (@ZS_Voetbal) December 5, 2020
"It's very hard to find an excuse for our goals against," Koeman said after the final whistle. "It may be due to a lack of concentration. In this match, we also missed aggression without the ball. If you don't have the ball, you have to compete with your opponent. I am very disappointed. It is not easy to explain how we conceded the second goal. We have ups and downs in our attitude on the pitch. At the beginning of the game the attitude is always good, but during the game we sometimes leave too much space … "
"When we're not on the ball, we often get it wrong. This goes for the entire team. We had a series of good matches. The first half wasn't good. We were better in the second half, but it's unbelievable that we lost here because of a mistake I didn't expect from my team. Thanks to this, you cannot lose the goal after throwing the ball in. Koeman refused to blame some players or to point out whose attitude he didn't like. "If I think so, I would discuss it with the player or players. Not with the media. We win together and we lose together. We haven't done enough to win here. We have to see it and accept it, emphasized the Dutchman.
The logical next question was whether Koeman gave up the fight for the national championship after ten match days. "This is a huge step backwards. This is the only conclusion after the game with a disappointing result. Twelve points down is unbelievable ", commented on the unfavorable margin compared to Atlético. "We have to move on and there are still many games to be played. But if we don't improve our attitude and continue to have smaller stages in away matches, we'll be over soon. "
What's going on here? Is it 2-1 for Cadiz?#ZiggoSport #LaLiga #CADBAR pic.twitter.com/JAnBqLnOFL

– Ziggo Sport Football (@ZS_Voetbal) December 5, 2020
"Matches should always be analyzed," Koeman replied when asked how to improve players' attitude. "I think we have created a lot of opportunities from an offensive point of view. Their goalkeeper was phenomenal. But our opponents are often the first to score in away matches. This makes it even more difficult for us as the spaces disappear. Some goals against would not have been scored in my previous teams that I trained. "