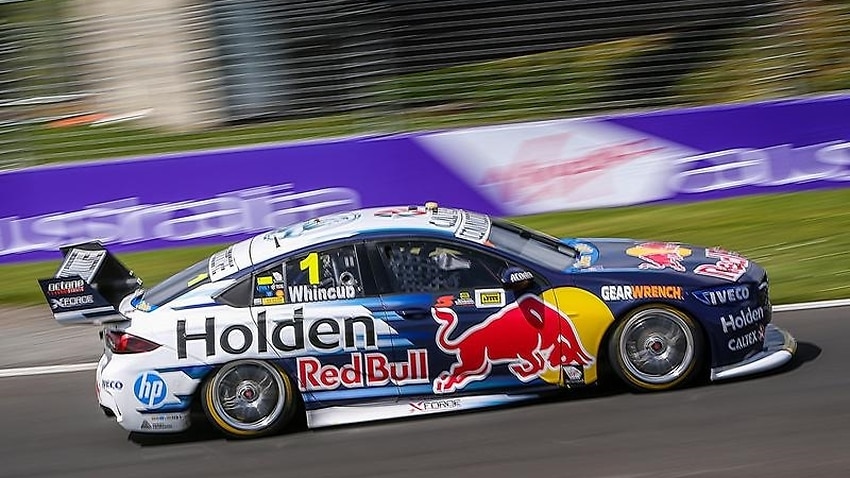 [ad_1]

The Supercars champion, Jamie Whincup, has raised the season leading warriors to catch poles at Pukekohe Park's Sunday race.
Whincup first joined Scott McLaughlin after breaking Kiwi in less than two hundredths of a second in the New Zealand round.
McLaughlin's only rival for the 2018 championship, Shane van Gisberg, will start after the second row.
The two Kiwis blasted a dramatic Saturday race, which included Van Gisbergen's five-second penalty that McLaughlin was battling the day's final decision.
Van Gisberg reigned by narrowing the gap to two points, but he is still in danger of losing a lot of points after calling McLaughlin's DJR Team Penske team to find a wheeled spin in the pit lane.
The act usually means a punitive punishment, but Gisbergen was not punished during the tournament, and officials were competing for the race, which also hoped for the championship.
The directors met and adjudicated on Sunday morning, but have not yet made their decision.
During the shooting, Whincup was constantly attacking the circuit and was rewarded with the best time of the weekend.
The seven-time champion loses the crown at the end of the season after losing the championship race and has pledged to run Pukekohe without fear.
"I have nothing to lose, I'm a little bit stuck and have done everything," he said.
"I can freely freeze.
"It's so close to the first five or six, I'm glad I got a little harder and got a few hundred (from my time).
The pole position Whincup was the fifth in the season and his career was 80.
McLaughlin said he was reluctant to drive Whincup to the lead after being shot in the second place on the firearm.
"We are next to each other … we get an equal chance to get in first," he said.
"Our start was good yesterday, if we can do it again, they will be happy."
David Reynolds won the provisional pole in the qualifier on Sunday morning, but he could only be fifth behind Chaz Moster.
The final semi-final competition takes place at the last match of the year at 2:10 (AEDT).
[ad_2]

Source link