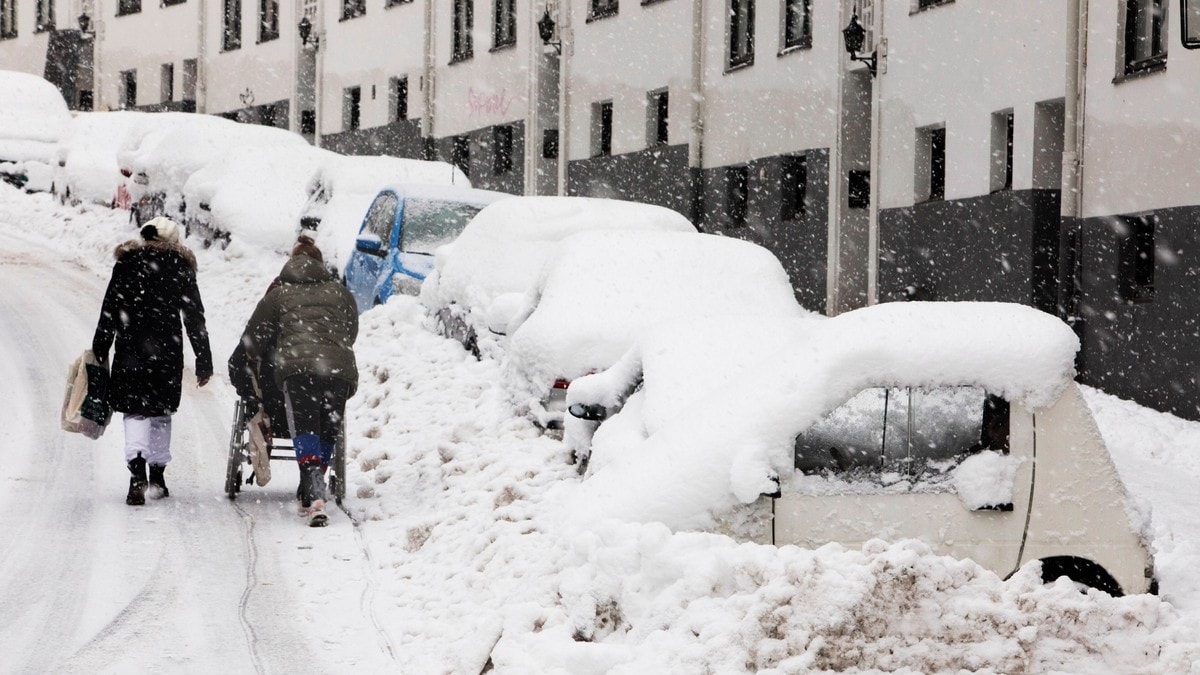 [ad_1]

The audit firm Ernst & Young investigated how the Oslo municipality dealt with a huge snow storm last winter.
The report states that the Local Environmental Agency has done a good job. It was the Oslo newspaper that first wrote about the case.
The report also shows that people expected too much.
«There are many indications that many users had too high expectations for winter operations and expected barrier standards even after heavy snowfall" is mentioned in the report.
Many were dissatisfied

"Maybe the snowy winters we've had in recent years have given people the expectation that they can wear lacquer varnish even in February," says Richard Kongsteien, Director of Communications at the City Council, for NRK.
Many people were not satisfied with the urban environment last year. A total of 19,000 complaints about winter preservation were registered.
Insurance companies also had to pay over NOK 2.2 billion for exchanges when winter is over. According to Finans Norge, this is 14 percent more than the winter of 2016/2017.
Kongsteien realizes that it was a difficult season.
"There was a lot of pressure from the public, the media and politicians, and the pressure came to actually tear the snow away." There was so much snow that we hardly had a place to go, "he said.
The commune is not satisfied
The report shows that the police and ambulance services were still satisfied with the availability.
Kongsteien is happy with the conclusions, but he still believes he can do things better. He emphasizes that especially pedestrians are unhappy. Complaints were mainly caused by the lack of ironing of pavements and too little clutter.
"Many people have had great difficulty inventing, and we have brought many important experiences out of it," he says.
See photos from the snowy winter below:
This winter will be better
Kongsteien says that last year they aimed to improve pedestrian behavior, especially in the city center.
"We did not get this because of the huge snowmobile, but we do not care." This winter added extra cash for the winter descent of the sidewalks, especially in Ring 3.
In addition, the municipality has a good plan to get snow if it is in the first place. What's more, King Kong promises that people from the urban environment should be more on the streets to observe the circumstances.
"We were not happy with how we dealt with the winter that we had last year, so we will do everything in our power to improve this year," he said.
In winter there was so much snow that NRK Østlandssendning had to have an extra charge:
[ad_2]

Source link