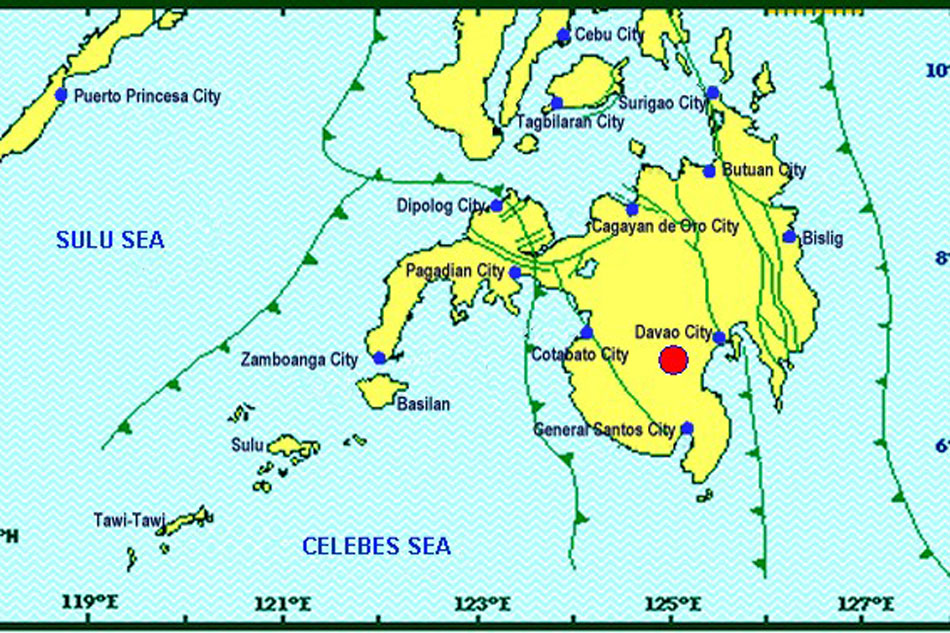 [ad_1]
MANILA – A magnitude 4.2 earthquake struck Cotabato on Thursday afternoon, several hours after a powerful tremor rocked parts of Mindanao.
The quake hit Tulunan town, the same general area of ​​the previous three temblors, at 1:59 p.m. Thursday.
At least 5 were killed in Tuesday's earthquake, while 1 was confirmed dead in Thursday's magnitude 6.5 tremor.
The latest quake, which had a depth of 25 kilometers, was "part of seismic activities" in the area, according to Melchor Lasala, a senior science research specialist at Phivolcs.
Lasala said the agency could not determine if the quake was an aftershock of the magnitude 6.5 or magnitude 6.6 tremors that occurred just days apart.
Instrumental Intensity I was reported in Koronadal City and Tupi in South Cotabato, and in Malungon, Sarangani.
State seismologists earlier said the third earthquake would not spawn a tsunami but would cause aftershocks.
[ad_2]
Source link