As the duty rescuer Krzysztof Długopolski informs, rescuers searching the Great Snowy Cave found the body of a spearhead. Unfortunately, the man is dead. For now, there is no information about the other imprisoned man.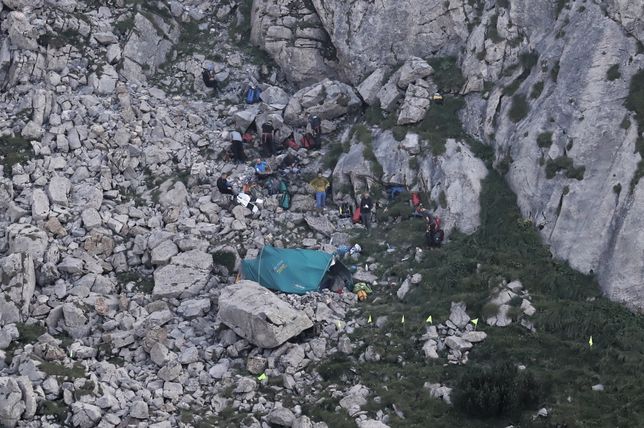 Tatra Mountains. Great Snowy Cave. Rescuers discovered the body of one of the cavers (PAP, Photo: Grzegorz Momot)

Let's remind: two men have been waiting since Saturday for rescue in the Great Snowy Cave in the Tatra Mountains. They entered there together with a group of cavers associated with one of the speleological clubs from Wroclaw on Thursday. On Saturday evening it was reported that only four people came to the surface.
TOPR rescuers immediately went to help. Narrow corridors tried to get to men trapped underground. The action was very difficult from the beginning.
The cavers were stuck in one of the corridors that was cut off by the flowing water. The head of TOPR reported that the prisoners most likely have access to oxygen, but the underground conditions were extreme – it was dark and very cold.
It is known that the men were well prepared for the expedition. They had NRC foil with them, i.e. emergency blanket that protects against hypothermia.

Great Snowy Cave. Difficult TOPR action
TOPR tried to reach cavers in many ways. During the campaign, among others, explosives to expand narrow corridors. KGHM also sent heavy mining equipment to assist mountain emergency services.
The Great Snowy Cave is the deepest and longest Tatra cave. Its corridors reach 23 kilometers, and the level difference is over 800 meters. It has several entrance holes, and the corridors are narrow and very complicated. Not all of them have been examined.

Do you have news, photo or video? Send us through dziejesie.wp.pl
See also: A controversial photo with Ryszard Czarnecki. Michał Dworczyk comments

Source link