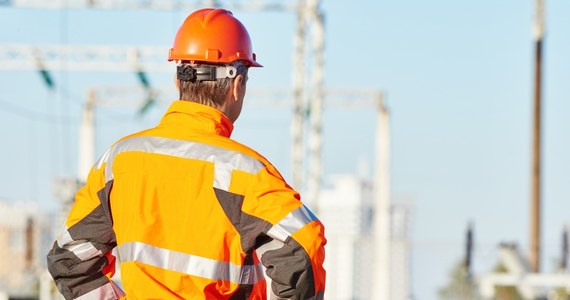 18 percent companies in Poland employ employees from Ukraine. Every fifth Ukrainian employed in Poland can count on more than PLN 21 gross per hour. Despite this, attracting an employee from Ukraine is becoming more and more difficult and it seems that this is the peak of our capabilities.
The "Earnings Barometer – Second Half of 2019" shows that employees from Ukraine can be found in every fifth company in Poland. Staff from the East supplies up to 40 percent. large enterprises, 25% medium and 15% small.
And although it can still be seen that the larger the company, the more employees from across the eastern border, small entrepreneurs are definitely more often than medium-sized companies and they are as willing as large to report the recruitment of a Ukrainian. Every fifth large and small company will reach for staff from the East, compared to only every tenth of the average company.
Small entrepreneurs are also most convinced of the growing difficulties in recruiting employees from Ukraine – as many as 57 percent companies. In average 23 percent notes the growing difficulties, and in large 28 percent
The overall percentage of entrepreneurs who report a problem with the availability of staff from the East is record-breaking in this edition of the survey and amounts to as much as 46 percent. compared to just 14 percent in the second half of 2018.
– Employers agree that now it is harder to get an employee from Ukraine than a year ago. This is one of the clearer signals that concerns about the depleting potential of Ukrainian immigration are not unfounded. People who wanted to leave Ukraine have already done so, and more are tempted by the vision of higher earnings in other European Union countries. Of course, Poland still has advantages over other countries, such as geographical, linguistic and socio-cultural kinship. There is also an increase in earnings offered to staff from the East, which are already very attractive. However, our country is still doing too little to change the nature of economic immigration from Ukraine from temporary to more permanent – says Krzysztof Inglot, president of Personnel Service.
Companies employ workers from Ukraine mainly in lower-level positions – up to 72 percent cases. This is a constant tendency that has continued since the beginning of the "Labor Immigration Barometer". In every fifth company, employees from Ukraine occupy mid-level positions that require appropriate professional qualifications. Just 4 percent employers employ Ukrainian personnel in senior positions.
– This is of course mainly a consequence of the simplified employment procedure, which limits the time of legal work to half a year. In such a short time, it is easiest to implement a lower-level employee, although the demand in the Polish economy is beginning to shift towards specialists and senior staff. Simplifying procedures that allow Ukrainians to settle in Poland for longer will be crucial for their effective employment, says Krzysztof Inglot.
Justyna Koc
Nov 6, 2019