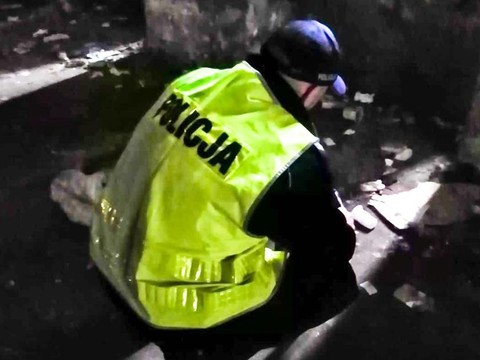 It was March 1, 2019. A group of young people who passed through the former Carina shoe factory in Gubin came across an abandoned package. When they opened it, they froze. There was a dead body in the bag! The police were called in. The prosecutor also appeared.
A difficult investigation into the baby's death has started. They were conducted for infanticide. – The case was difficult, because it was not known whose child and who abandoned the bag with the body in the ruins of the factory – said Fakt24 asp. staff. Justyna Kulka, spokesperson from the Poviat Police Headquarters in Krosno Odrzańskie.
Officers from the Gubin police station were looking for a newborn mother for months. Unsuccessfully. Finally, the police became interested in the bag in which the child's body was found. The criminal managed to determine in which store she could be bought. Policemen reached the store monitoring recordings that helped find the mother of the deceased baby. She turned out to be 32-year-old.
The woman was questioned. "She denied that she had a child," explained Asp. staff. Justyna Kulka. The 32-year-old was subjected to genetic tests, which confirmed that she is the mother of the abandoned newborn. The baby – as evidenced by the autopsy results – was born dead. For this reason, the investigation into the infanticide was discontinued. However, this does not mean that the 32-year-old will avoid criminal liability.
On Monday, September 23, the suspect was charged with insulting the body. The 32-year-old, as well as her partner, will also be responsible for giving false testimony. The indictment has already been sent to the court.
According to the Penal Code, for giving false testimony, you can go to prison for 3 months to 5 years. Insulting a corpse is punishable by a fine, restriction of liberty or imprisonment for up to 2 years.
Corpse of a newborn baby in Gubin. There was a murder?
They buried their daughter alive! Horror in Ornatowice
Source link