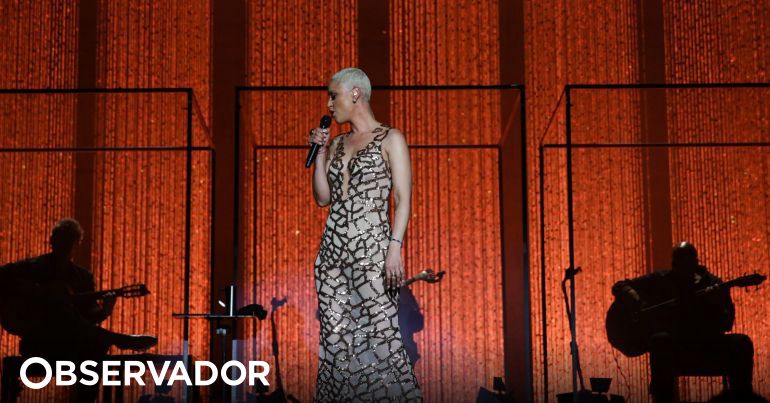 [ad_1]

Portuguese singer Fado Mariza is the laureate of the Portuguese-Spanish artistic and cultural award 2018 for "her work to promote relations between Portugal and Spain" – announced on Monday the Portuguese Ministry of Culture.
The prize jury, which met on Monday at the Spanish Ministry of Culture and Sport in Madrid, "decided unanimously to award the Portuguese singer Mariza a Portuguese-Spanish award in the field of culture and art in 2018," reads the statement issued on Monday by the Portuguese Ministry of Culture, in which was mentioned that the Portuguese Minister of Culture, Graça Fonseca, "has already congratulated Mariza on this distinction".
The prize was awarded by the governments of Portugal and Spain, worth 75 thousand. The euro is an expression of recognition of the creator in the field of culture and art, which supports cultural communication and cooperation between the two countries.
The jury mentioned in the statement recognized that Mariiza's work "to promote relations between Portugal and Spain is evident in his participation in the film" Fados "by Spanish director Carlos Saura, in numerous concerts, which since 2008, occurs in several places in Spain, as well as in duets in which he plays with renowned singers such as Miguel Poveda, Tito Paris, Concha Buika or Sergio Dalma, a successful fusion of rhythms that contribute to breaking the borders and bringing the audience closer.
This year, the jury consisted of the Portuguese João Fernandes (deputy director of the National Art Museum Reina Sofía), Pedro Serra (professor of the Modern Philology Faculty of the University of Salamanca) and João Luís Carrilho da Graça (architect) Spanish Ana Santos (director of the National Library of Spain), Juan Cruz (journalist and writer) and Adriana Moscoso (general director for the cultural and cooperative industries of Spain).
A two-year Spanish-Spanish initiative on culture and art was created in 2006 by the Portuguese and Spanish governments to recognize the work of an author or entity who "has made a significant contribution to strengthening ties between two countries and to greater mutual knowledge of creation or thought ".
In previous editions there were eminent journalists Pilar del Rio, writer and translator José Bento, professor Perfecto Cuadrado, architect Álvaro Siza, director Carlos Saura and writer Lídia Jorge.
Marisa dos Reis Nunes (Mariza) was born in Maputo in 1973.
In 2001 he released his debut album "Fado em Mim", in which he recorded songs by Tiago Machado and Jorge Fernando, and rescued from the repertoire of fado "Loucura", "Maria Lisboa" and "Festa na Mouraria" among others.
In May he edited Mariza, with songs composed, among others, by Jorge Fernando, Mário Pacheco, Matias Damásio and Carolina Deslandes, and is nominated this year for the Latin Grammy Awards in the Best Portuguese Language Roots Album category.
The singer Fado has been nominated several times for the Latin Grammys, namely for the albums "Mundo" (2015), "Terra" (2008) and "Concerto em Lisboa" (2006).
In November she was recognized as a master of Mediterranean music by Berklee University in Boston, USA.
Currently, Mariza is touring Europe, which began in September in Poland.
[ad_2]

Source link