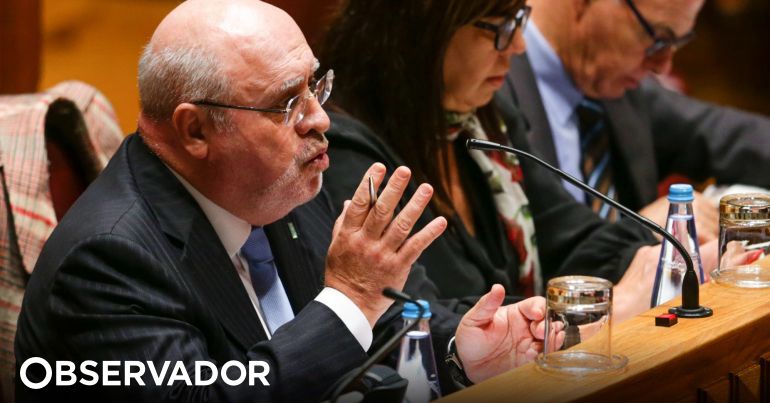 [ad_1]

The Minister of Agriculture, Forestry and Rural Development defended on Wednesday that the governmental program is almost "fully compliant" and stressed that the state budget proposal for 2019 is to answer the priorities of this sector.
"In the three previous budgets, you could always find the right financial resources to be consistent with government policy, I would like to say that after three years I can say that the government program is practically fully respected," said Luís Capoulas Santos during a joint parliamentary hearing Committee on Agriculture and the Sea, and the Committee on Budgets, Finance and Administrative Modernization on the state budget until 2019 (OE 2019).
According to the governor, the disappearance is only a measure of the statute of a youth rural entrepreneur, which will be completed in the coming weeks.
"The rest are running or running," he said.
Capoulas Santos assured that the proposal of OE 2019 "aims to meet the main priorities of the Ministry of Agriculture", such as ensuring competitive conditions, positive discrimination of small agriculture, internationalization of the sector and increasing production to reduce imports – creating conditions for competitiveness through an area development program Rural Development (PDR) 2020 and the implementation of the national irrigation program.
"At the same time, with an equivalent weight, we are deeply involved in the implementation of forest reform." The last Council of Ministers has approved 18 other diplomas – he added.
For the Minister of Agriculture, it is a "long-term reform" for which it is necessary to create conditions that will prevent the backwardness of development works.
Capoulas Santos also said that "in a few days the register will reach the forest.
The Ministry headed by Capoulas Santos is expected to spend 1 217.9 million euros in 2019, which is an increase of 15.8% compared to 2018, which is another 166.2 million euros. is accompanied by the proposal of the law OE 2019, issued on October 15 in the parliament.
According to the document "in the state sub-sector there was an increase of 19.9%, plus EUR 69.2 million, divided between the state budget funds concerned, to the budget of the activities of the direct government services, services and funds […] and own or transferred revenue as well as to the project budget. '
[ad_2]

Source link