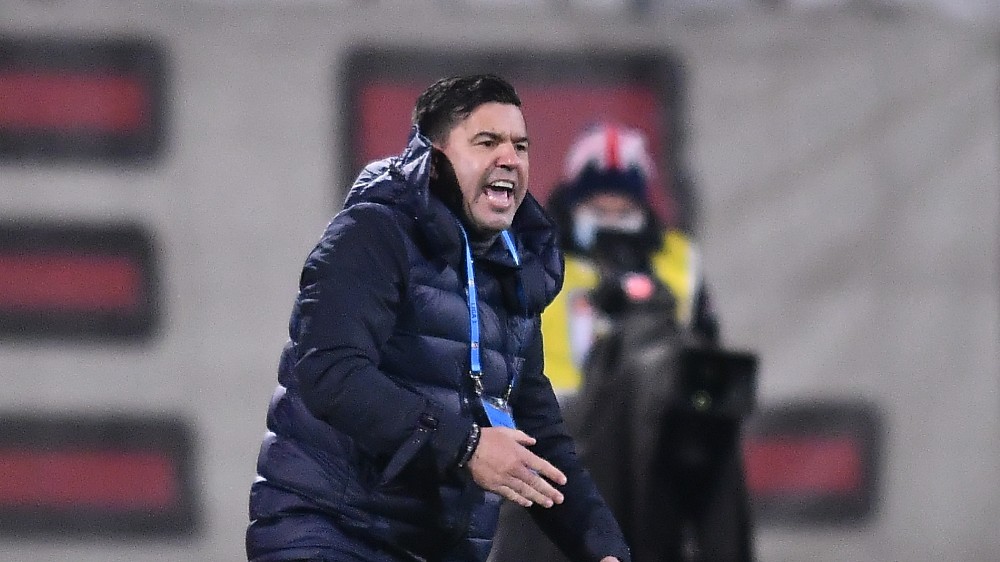 Dinamo coach Cosmin Contra has announced that he wants to leave "Ştefan cel Mare" after everything has turned into a nightmare for staff, players and employees. During the "Sports Report" show, the former coach got acquainted with the offers he had and stated that he would not have agreed to come to Dynamo if he knew he would be in the current situation.
Dinamo is currently delivering on Pablo Cortacero's promises. The situation is also tough from a sports point of view as Dinamo is only ranked 14th in League 1, with 9 points on his account. The first departures have already taken place and Cosmin Contra has announced that he wants to leave the club.
Cosmin Contra regrets agreeing! He had "too much money" offers before signing with Dinamo
Cosmin Contra was seen as the right man to lead the team. Relocated players from Spain would adapt quickly to him, and the coach's experience made a difference in the Premier League matches where Dinamo is aiming to advance to the playoffs.
However, this has not happened so far. Moreover, Cosmin Contra says he would not have agreed to come to Dinamo if he knew where he would end up.
For the former coach, the blow is even greater as he had several important "big money" offers from the Arab region, where he never trained again.
"It's clear that if I had known such things were happening, I wouldn't have been involved. I have to admit I had big money deals from the Arab area but declined as I didn't want to go to some cities that didn't appeal to me.. And it was a paper project (not in Dinamo) that attracted me a lot. because I always wanted someone to come here and say, "Yes!" We create a stadium, we create an academy, we create a solid structure, we create an academy like in Villarreal >>. So I was told! I suffered the most from this project. From all points of view", Cosmin Contra told Telekom Sport.
Throughout his career, Cosmin Contra has trained: Poli Timişoara, Fuenlabrada, Petrolul, Getafe, Guangzhou R&F, Alcorcon, the Romanian national team and Dinamo.
He has won two Romanian Cups, with Dinamo in 2017 and Petrolul in 2013.
EXCLUSIVE VIDEO | Contra's hilarious reaction after Petrescu announced CFR may not show up for Roma match
Why Cosmin Contra wants to leave Dinamo
Dinamo leaders, led by Pablo Cortacero and Cosmin Contra, want changes at the technical bench level, but the two sides have not agreed on terms.
The Spaniards do not want to pay Cosmin Contra for termination and the coach does not want to quit. Instead, Contra said he only wanted back wages and revealed that he has a termination clause of over 200,000 euros:
"It is higher (not – 200,000 euros). I asked for a timely payment and a few more months of the contract. It's two or three months. I was told that I was a surety for these people, which I did not do. I never knew Pablo Cortacero, Rufo Collado or those around them. I've never known them and never heard of them.– said coach Dinamo.
At the end of the victory against FC Voluntari, Cosmin Contra unexpectedly announced on what terms he will stay with Dinamo, although he is disappointed.